Jonathan Nofziger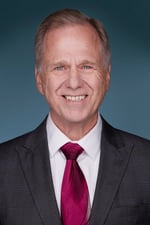 Jon thrives in challenging environments. He has successfully guided companies to recover and thrive after experiencing serious internal and external shocks. In the "C" Suite or on the factory floor, Jon is skilled in bringing teams of owners, managers, and stakeholders together to develop and successfully implement both tactical and strategic initiatives that drive profitability and stability.
Jon is a strong advocate for aligning corporate culture to the strategic vision of leadership. As a trusted advisor Jon is an expert at crafting the financial controls and operational process improvements necessary for long-term profitable growth.
Jon is a lifelong resident of Washington State where he and his wife have raised three children. He enjoys sailing, scuba diving and exploring the San Juan Islands by boat. He has sailed over 10,000 miles in the Pacific and Atlantic Oceans and the Caribbean Sea.