Kern Maresca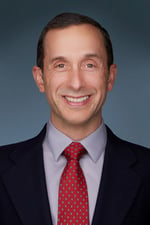 Kern joins CFO Selections as an accomplished financial professional with over 30 years of experience in finance and accounting. He is well versed in continuous process improvement, change management, business functions from startup through mergers and acquisitions activities. He has founded his career on a hands-on approach to management and problem solving with a strong preference to metric driven measurements of success.
Kern began his career as a Finance Analyst at a Fortune 100 followed by working in accounting and operations for several entrepreneurial organizations where he received hands on experience in accounting, cash management, IT, and HR. He was an executive for three different technology start-ups where he set up systems from the ground up and was integral in raising several rounds of venture financing. He spent the next thirteen years first as the COO of an interactive agency and then the Sr. VP of Finance for a venture backed healthcare company which was successfully sold to a national firm. Over the last decade Kern has continued to work with smaller start-ups where he played an integral role in setting up systems.
Kern received his bachelor's degree from Whitman College and an MBA from Washington University in St. Louis with a concentration in finance and accounting. In his free time, you can find Kern cycling and walking with his wife.