Laurie Anderson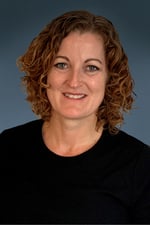 Laurie has nearly 20 years of experience as a Controller and Financial Reporting Director in a variety of industries, including retail and technology.
Most recently, Laurie worked as Controller of Funko, Inc. where she built and developed an accounting team and led them through several acquisitions, both international and domestic, and acted as VP, Corporate Controller during an IPO.
Prior to that, she served as the Controller of a publicly held mall-based retail company. She has managed all aspects of external reporting, accounting, and tax for multiple companies. Laurie also has international experience having worked at numerous multinational companies with accounting teams based in the United Kingdom and Austria. She is experienced at identifying and implementing process change and improvements and has also been part of transitioning payroll providers, leading the accounting team on testing for an ERP upgrade, and centralizing accounting teams.
Laurie is a licensed CPA in Washington and earned an B.S. in Accounting from the University of Washington.