Michon Dowling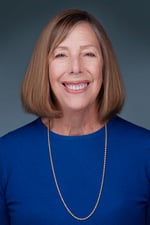 Michon is an experienced financial professional with over 25 years working in various industries, including residential real estate, start-ups, professional services, manufacturing, and nonprofit sectors. She has an extensive background in financial and managerial accounting, financial reporting, and budgeting/forecasting. She is also proficient in continuous process improvement, identifying opportunities for savings and efficiencies, and system analytics.
Michon has established accounting and reporting systems for start-up companies, working with management to find the right fit for their needs and budget. For larger companies, she has created or updated procedures, identified pain points, made suggestions for improvements, and documented the processes.
Michon began her career with Ernst & Young in San Diego, CA, where she worked for four years, serving clients in manufacturing, retail, healthcare, financial institutions, universities, and professional sports. She graduated Suma Cum Laude from the University of Notre Dame with a degree in Business Administration, with an emphasis in accounting. She holds a CPA-inactive status in the state of California. She currently lives with her husband in Bellevue, and she enjoys traveling, hiking with her dog, bicycling, and reading.