Norm Thomas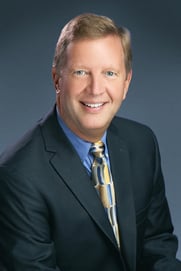 Norm is a seasoned executive with over 30 years of leadership experience in business development, channel-building, professional services, and product management with a proven record of international project and operational administration. He brings demonstrated success in developing business strategy and acquisitions, bringing products to market, improving efficiencies, and establishing key operating indicators in technology-reliant organizations. Norm's strengths in design and deployment of financial reporting systems, Customer Relationship Management, Enterprise Resource Planning, and profit and loss reporting comes with a strong understanding of various markets throughout North America, Europe, and Asia.
Most recently, Norm served as the CFO of the Institute for Corporate Productivity. Previously, he was the interim President at FarWest Fabricators, a Pacific Northwest contract manufacturing firm. Prior to FarWest, Norm enjoyed 14 years with Microsoft as Director of Industry Market Development for its Worldwide Legal and Professional Services sector, focusing on customer engagement and channel-building in construction, staffing, legal, accounting and consulting enterprises.
Norm is a Certified Public Accountant in Washington State, and holds a Bachelor of Science in Business Administration & Accounting from the University of Southern California, and an MBA in International Finance & Economics from the University of Washington.