Paul Harding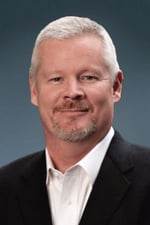 Paul is an accomplished financial leader and executive with over 25 years of diverse experience in the private and non-profit sectors. His industry background spans manufacturing, construction and telecom as a CFO, Controller, General Manager and Cost Accountant. He has extensive financial experience in budgeting, financial reporting, cash management, cost accounting, strategic planning and process improvement. He is a result driven finance and operations leader that employs an energized, can-do management style utilizing financial analysis skills and organizational capabilities.
Prior to joining CFO Selections, Paul was the CFO at Northwest Open Access Network, which provides high speed telecommunication services to unserved and underserved communities in the state of Washington.
Paul earned a Bachelor of Arts degree in Accounting from Washington State University. He lives in Gig Harbor with his wife and son and enjoys spending time with family and friends snow skiing.