Paul Herber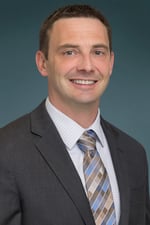 Paul brings over 20 years of executive experience covering finance, operations, strategic planning, modeling, fundraising and analytical skills in a variety of industries including hospitality, construction, and financial services. He began his career at Capital Research where he received his Chartered Financial Analyst (CFA) designation while working with the emerging markets research team. Following his time at Capital Research he worked with a variety of mutual fund and hedge fund businesses in portfolio management and research.
Prior to joining CFO Selections, Paul was the co-founder and CFO of Ascend Hospitality Group. In just over 6 years, he and his partner grew the business to over $50m in revenue with operations in 4 states. At Ascend Paul oversaw all aspects of finance, construction, legal and human resources. Additionally he assisted with operations and information technology.
Paul holds a Bachelor of Science degree in Manufacturing Management from Western Washington University as well as a minor in Russian language. He holds the Chartered Financial Analyst designation (CFA) and is an Eagle Scout.