Tom McDowell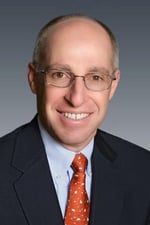 Tom is a dynamic, results-driven professional with 35+ years of experience managing all aspects of accounting, financial reporting, and mergers and acquisitions for both established and start-up companies. His ability to skillfully analyze sales and production activities and implement best practices drives positive change. He is adept at fostering long-term relationships with clients, banks, and equity partners, and dedicated to ensuring customer satisfaction. Tom's expertise encompasses strategic planning, project management, contract negotiation, and expense control.
Most recently, Tom served as CFO at Pineapple Hospitality, where he introduced process improvements including shortening month-end close time by 70% while reducing headcount. Prior to this, Tom played a key role for over 12 years in building Windswept Capital LLC. Tom's hands on approach in designing a company template for offering memorandums, completing transactions whose cumulative value totaled over $600 million, and spearheading the design and development of a proprietary database of national private equity acquirers helped launch the business into becoming a leading middle market M&A firm in the Puget Sound.
Tom holds a Bachelor of Science in Business Administration and Accounting from the University of Southern California and is a licensed Real Estate Broker in the State of Washington.