Tom Virgin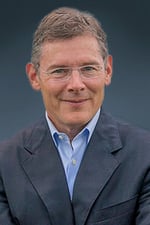 Tom has over 20 years' experience as Chief Financial Officer with public and private companies in a variety of industries including technology, ag-tech, consumer products, and medical devices. He is an innovative and strategic leader of Finance and Operations with a record of transforming early revenue and growth companies into industry leaders through his expertise in financial accounting and reporting, mergers and acquisitions, treasury management, modeling and analysis, investor relations, and human resources.
Most recently, Tom has been consulting with early stage SaaS and manufacturing companies. His experience includes raising over $150M, leading the Finance department during an IPO, leading all aspects of Finance, Accounting, Treasury, and Human Resources divisions. Tom has been recognized as CFO of the year for private companies by the Puget Sound Business Journal and has led Human Resources at two companies acknowledged as the Best Places to work in Seattle.
Tom holds an MBA and BBA from the University of Washington and is a licensed CPA in Washington state.