Alex de Soto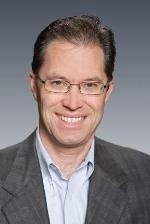 Alex de Soto anchors the CFO Selections search practice and brings over 30 years of experience in accounting, finance, human resources, and executive search to his role as leader of the search team. Since 2008, he has spent most of his time helping CEO's and CFO's of Pacific Northwest based companies find that unique match they seek in a CFO or Controller.
He began his career with eight years as a CPA with Coopers & Lybrand in their Seattle and London offices, and served nearly 15 years as a member of or advisor to numerous executive management teams in the Puget Sound area. He has been a CFO of a small biotech company, held FP&A and HR management positions at Premera Blue Cross, and a member of management of two ultrasound start-up companies. He also spent a number of years leading the recruiting efforts for Pacific Edge Software.
He serves as a member of the Board of Directors of Compass Health, a large community behavioral health organization serving the five northwest counties of Washington. Alex's years as a Board member, former CPA and CFO, HR consultant, and recruiter provides a unique combination of experiences enabling successful CFO and Controller placements.
Alex has a BS in Business Administration with an emphasis in accounting from the University of Southern California and held a SPHR designation from 2001 to 2010.
Alex lives in the Everett/Mukilteo area and with his wife remains busy helping their three young adult children launch to a new phase of life. Alex and his wife are very committed to building strong communities and spent 25 years in the city of Snohomish where his wife was on city council for nearly 12 years and Alex was co-chair of a city strategic planning committee. Alex enjoys wandering around Whidbey Island throughout the year, reading or watching crime mysteries, and is creating an infinity bottle of scotch.