Kim Randolph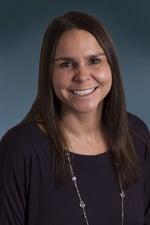 Kim Randolph brings almost twenty years of recruiting experience to CFO Selections. She began her career as a technical recruiter, transitioning quickly into recruiting management roles for accounting and finance specific positions. As a seasoned leader and mentor, she has hired and trained over 100 recruiters throughout her career. With a passion for connecting people with the perfect position, and finding just the right match, she has successfully helped launch two local recruiting companies.
For the last ten years, Kim was one of three founding members of Rylem LLC, growing the business to over $16M in revenues. Working on direct hire and contract placements for clients ranging in size from start-ups to local fortune 500 corporations such as Amazon, Microsoft, Starbucks, Nordstrom, and T-Mobile, she was responsible for a team of up to 10 recruiters focused on technology, marketing, and accounting/finance positions.
Kim holds a Bachelor of Arts in Communications from the University of Washington. She lives in Lake Tapps with her husband and 4 daughters. They enjoy time on their boat and hiking in the summer, and skiing in the winter. She is also a big believer in teaching kids about business, so she dedicates time volunteering for Junior Achievement.