Quinn Finnigan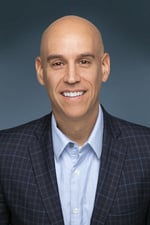 Quinn serves a dual role in the CFO Selections group of companies: leading the Contingent Recruiting Practice with The ASP Team (ASP) and assisting with Retained Executive Search services for CFO Selections. His 8-year career in recruiting combined with 11 years of experience in finance, audit, and accounting for several nationally recognized companies have given him a unique insight into the needs and requirements expected of finance professionals. He is equally skilled in working with clients and candidates.
A proud alumnus of The University of Portland, he received his undergraduate degree in accounting and began his career at Deloitte in the audit practice for three years prior to taking a "quarter-life crisis" break to live and play in Maui. After a year of fun and soul searching (surfing and sailing) he returned to his accounting roots and for the next seven years grew professionally in corporate accounting and finance working for the Seattle Seahawks and Amazon.
Quinn actively sought out the recruiting industry in 2015 seeking to redefine his definition of career success and has been serving Puget Sound based middle market companies helping them fill Accounting and Finance positions through contingent placements for over eight years.
A native Washingtonian, Quinn was born and raised in Tacoma and Lakewood. Having lived and traveled all over the world with stints in Portland, OR, Salzburg, Austria and Maui, HI, he returned to his roots in 2008 and now lives with his wife and two children in Issaquah.