Steve Szirmai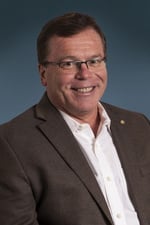 Steve Szirmai is a strategic finance executive with experience building multiple business units from the ground up through to maturity. He is capable of handling business transformations, navigating complex M&A transactions, and bringing a new level of financial and operational excellence and transparency into play. He has strategic management, operations, international business development, business analytics, and financial modelling expertise.
Prior to joining CFO Selections, Steve was a consulting CFO and COO for various clients in international markets, technology, distribution, financial services, leasing, and vendor finance industries. He was responsible for directing strategic growth and development, often completing buy and sell side M&A, due diligence, valuations, operations, business transformations, SaaS KPI's, and metrics. Prior to consulting roles, Steve was the Director of Worldwide Operations for Microsoft Financing, and he served in numerous management roles in banking with WestLB and its subsidiaries in Germany, Europe and the US, as well as Finance roles with HSBC (in New York and Hong Kong), and JPMorgan Chase (previously Chase Manhattan Bank) in New York.
With CFO Selections, Steve has had engagements in multiple industries, including IT firms (development consulting, as well as VAR, managed services and gaming), distribution businesses, professional services, automobile dealerships, textiles, Amazon marketplace sellers, solar, among others. Steve's specialty is working to ensure clients are ready to maximize value for change of control events (whether firm sale, M&A or PE/Family Office, including financial modeling, pitch decks, transaction negotiations, and transaction execution, as well as post-deal integration). Steve has worked on multiple transactions to successfully get funding for clients, whether through VC, PE, or traditional bank financing routes.
Steve holds a Bachelor of Arts in Business Administration and Economics from Canisius College, a Master of Business Administration in Finance from the University of Rochester, and has completed a Certificate in Advanced Accounting from the University of Washington. He is fluent in German and Hungarian, and has intermediate level Spanish language skills. Steve lives in Woodinville, WA with Johnna, his partner, and Amber the Golden Retriever. His three adult children are all in the Seattle area. Steve is an avid cyclist, often combining cycling with his other passion of travelling.