Since our first client engagement in 2002, we've been proud to bring excellent finance and accounting services to many local companies and nonprofit organizations. It's been our privilege to work with diverse groups pursuing a wide range of missions, from heavy manufacturing to trauma services for children. This month, we're celebrating a milestone – our 1,000th client. And this particular gig, if we may say so, is pretty sweet.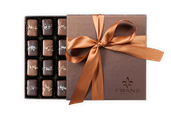 Now an iconic Seattle brand with an international reputation, Fran's Chocolates has been expanding the possibilities of chocolate making (and eating) for over 30 years. Fran Bigelow visited Paris in the 1960's and was inspired to bring home the delicious chocolate tastes she found there. Over the years she has been responsible for a number of innovative chocolate creations, most famously her chocolate-covered smoked salt caramels — a favorite gift to visitors in the Oval Office.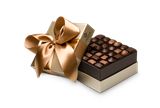 As Fran's company grew, her children joined her in running the business, and the family expanded from one store to four, plus robust wholesale and mail order sales. Along the way they've faced the common challenges of a growing and thriving organization – the need for increased planning, expanded accounting processes, and upgraded systems. When it became clear they needed "more," the Bigelows asked CFO Selections to help. "CFO Selections fits our needs perfectly," said Andrina Bigelow, the company's CEO. "We are able to get access to high-level financial advice and services, without paying for a full-time position."
Like Fran's, our company is growing. Our Portland and Eastern Washington consulting groups are expanding, and we're busier than we've ever been in the Puget Sound consulting group and in our search practice. In March, we moved to a new Headquarters location in Bellevue. We look forward to the years ahead, and the opportunity to bring the expertise of our team to serve the needs of companies and organizations in our communities.To recognize our 1,000th client milestone and stay true to both Fran's and CFO Selections' commitment to give back to the places in which we make our living, the CFOS Foundation will give $1,000 to Neighborhood House, one of the nonprofits supported by Fran's. Since 1906, Neighborhood House has helped immigrants, refugees, and low-income people overcome economic, educational, and employment challenges. Fran's regularly donates a percentage of all purchases of Fran's Dark Chocolate Sauce to benefit Neighborhood House and its mission.
About Neighborhood House


Neighborhood House was originally founded as a settlement house that provided services to Jewish immigrants from Turkey, Greece, and other European countries. Not long after, Seattle and King County began developing low-income housing, and Neighborhood House began providing a range of services to families moving into public housing. Today, their programs are located in public housing communities in Seattle and King County, WorkSource centers, and public schools. Building on extensive experience and deep understanding of the role language and culture play reaching out to multilingual communities, they help clients learn to rely on themselves and each other to fulfill their dreams and become active members of a free and democratic society.