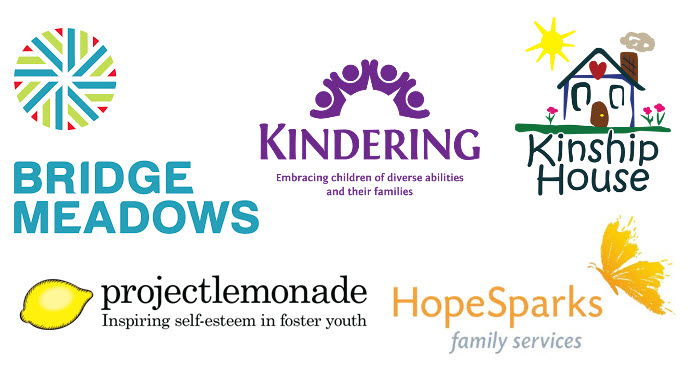 We're proud to announce the CFOS Foundation has awarded five grants for 2022 totaling $165,000! This is the largest single-year award in the history of the Foundation. This is a testament to the ongoing commitment from CFO Selections to give back to the communities in which it operates. Specifically, the CFOS Foundation continues to focus on investing in non-profits that support youth and families impacted by foster and kinship care.
The 2022 grantees include five organizations, including four repeat organizations and one new organization. The repeat organizations include Bridge Meadows, Kindering, HopeSparks, and Kinship House. This year's new organization is Project Lemonade, which operates in Portland, Oregon.
The approved grants were to the following non-profit organizations:
Bridge Meadows

Bridge Meadows promotes health and well-being across three generations by providing permanent, adoptive homes for youth in foster care, supporting adoptive parents with resources and guidance, and helping elders retain meaning and purpose in their daily lives through positive social connection. The CFO Selections Foundation has been awarding funds to Bridge Meadows since 2017.
Their mission is pretty unique and clearly explains how they work:
"Bridge Meadows develops and sustains intentional, intergenerational communities for youth formerly in foster care, adoptive families, and elders, building place, permanence, and shared social purpose one community at a time."
It's an honor to share that Bridge Meadows opened its 3rd community in October 2021 in Redmond Oregon, in Eastern Oregon. The community includes 10 family homes and 34 elder apartments for a total of 80 residents.
For more information about this facility visit: https://centraloregondaily.com/%E2%96%B6%EF%B8%8F-bridge-meadows-affordable-housing-opens-in-redmond-focus-on-foster-care/
To learn more about Bridge Meadows, visit https://bridgemeadows.org/.
HopeSparks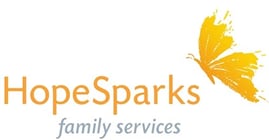 HopeSparks comprises six core programs that serve children and families in Pierce County who face trauma, adversity, and overwhelming life stress. Services are designed with accessibility and equity in mind and are provided in-clinic, in-home, and via telehealth. We will focus on one of the six programs – Relatives Raising Children.
Relatives Raising Children (RRC): Keeping families together by providing resources and support to caregivers in Pierce County who are raising children not theirs by birth.
The primary goal of RRC is to keep kids with their families and to keep families together. When this happens for children, the result is that they have better health outcomes, stability in their living environments, a greater sense of belonging, better relationships with extended family, a greater sense of safety, and a connection to cultural identity.
HopeSparks intends to primarily use the grant from the CFO Selections Foundation to provide emergency assistance funds for families caring for a relative. Costs such as childcare, food, transportation, clothing, beds, school supplies, or other basic needs are important to help fund, so relatives of the children are willing to take in and support the child. Children who are placed with a relative who feels financially overwhelmed are more likely to enter the formal child welfare system.
The CFO Selection Foundation is proud to partner with HopeSparks in this effort!
For more information, feel free to visit: https://hopesparks.org/.
Kinship House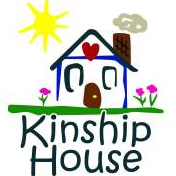 The Kinship House provides outpatient mental health services to foster and adopted children and their families. They specialize in championing children and families with target interventions during all stages of foster care, reunification, and adoption. Founded in 1996, they are a locally accessible facility based in the Lloyd District on the east side of Portland, Oregon.
We invite you to donate today and help a child heal from the trauma of their past. Give them life-changing access to the Kinship House Programs by becoming a one-time or sustaining donor.
Kindering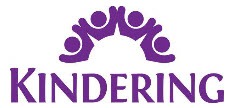 Kindering Cherish Program is an Early Intervention infant mental health home-visiting service for foster children ages 0-3 in King County. Kindering supports the creation of attachment security and aims to decrease the number of unnecessary placement disruptions in a foster child's life. Kindering supports reunification whenever possible and encourages relationships between caregivers and birth parents. Interventions for each child-caregiver are individualized and include listening to concerns, exploring possible solutions, and in-the-moment play and other regulating activities.
Project Lemonade

Project Lemonade is a first-time grant recipient in 2022! We want to share more about this amazing organization located in Portland, Oregon.
Project Lemonade's mission statement:
"Our three programs, the Project Lemonade Store, L+EARN Internship, and WISH (What Inspires Student's Hearts), provide foster youth a chance to Shop. Learn. Dream. With the odds against our foster children, let's do what we can to turn lemons into lemonade."
A brief synopsis of their programs:
Retail Store – year-round free clothing, shoes, accessories, and books for foster youth. Merchandise is new or nearly new. Served 1,600 youth in 2020, including 68% in Multnomah County.


L+EARN Internship – Paid internships at the retail store for foster youth ages 16-24. Includes skill-building, career exploration, and ongoing support network.


WISH: What Inspires Students' Hearts – Provides funding for foster youth to enhance education and enrich their lives—technology, tutoring, sports fees, musical opportunities, camps, etc.

Project Lemonade aims to use the grant funding to support the 2023 L+EARN Internship program, comprised of a 6-week Level 1 paid internship and a 6-month Level 2 paid internship. This program has shown a 91% success rate in youth continuing with education or employment after completing the program.

Project Lemonade's desired impact with their L+EARN Internship is to provide paid job experience for foster youth and positively impact their future employment and educational goals. Evaluations have shown that interns leave the program with:
increased confidence,

tangible job skills in retail operations and customer service,

a stronger resume and job references,

feeling more prepared to take their next step in employment or education,

a bolstered sense of community and connection they can rely on for years after their Internship ends.
If you'd like to learn more about Project Lemonade and their work to support foster youth, please visit their website at projectlemonadepdx.org).
We appreciate the contributions these organizations make to the community.
About the CFOS Foundation
The CFOS Foundation was founded by the partners of CFO Selections in 2007. The vision of this group is to harness the energy and talent of professional people who care about the needs of local foster children and work to make a measurable, positive impact in their lives.