Randolph C. Baham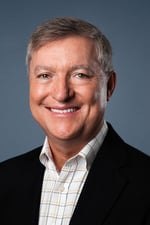 Randy is a senior executive who is experienced in Transportation, Environmental and Consumer services for mid-sized and large companies. He has extensive expertise with M&A, financial planning and analysis, accounting, treasury, risk, employee benefits and operations in growth-oriented companies.
Randy is an operationally focused executive who can guide development of high performing teams in fast growing companies. He aligns daily activities to strategic plans, utilizing technology appropriately. Creative problem solving is a core skill utilized when working through business issues. He is skilled in strategic planning, financial modeling and identifying opportunities for savings and efficiencies. He is also proficient in continuous process improvement and all aspects of administration.
Prior to joining CFO Selections, Randy was the CFO of a Transportation and Environmental company in Boulder, Colorado for nearly 5 years. Prior to that role, Randy held progressively higher-level positions with publicly traded companies in the Transportation and Environmental industry.
Randy holds a Bachelor of Science in Business Administration from the Louisiana State University and an CPA License in Colorado. He is an avid outdoorsman and a world traveler.