Alan Clark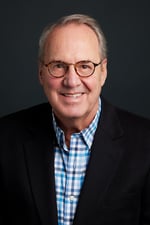 Al is a senior level executive with 40 years of diverse experience within the energy development, financial services, nonprofit, education, economic development, real estate, and manufacturing industries. He is a collaborative and nurturing leader who emphasizes empowerment of staff, operational focus, transparency, and accountability. With experience in challenging and sophisticated financial and stakeholder environments, Al has a demonstrated record of success in areas of expertise including financial reporting, budgeting, capital acquisitions, business structures, and implementing processes that generate growth and cost control.
Prior to joining CFO Selections, Alan played an instrumental role in key investment decisions during the pandemic crisis that resulted in portfolio performance far above market norms. Succeeded in acquiring $499K in PPP grant funding for the organization, he also headed HR, including the oversight of hiring, termination, performance evaluation, policy development, and volunteer management areas. Facilities included maintenance and construction oversight including completion of construction of a new $12M, 44,000 square foot facility, and acquisition and evaluation of several additional properties.
Alan received his Bachelor of Arts from Trinity University and his Master's in Business Administration from the University of Texas – Austin.