Dan Vishny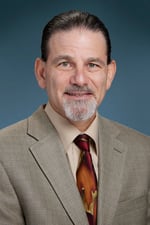 Dan is a senior executive with over 34 years of accounting, finance, and entrepreneurial experience. Dan has extensive experience in mergers & acquisitions, fund-raising, financial analysis, budgeting, human resources, and risk management. He has experience in a multitude of industries including manufacturing, biotech, technology, retail, natural foods and non-profit.
After beginning his career in public accounting at BDO, Dan transitioned into the private sector where he worked as Controller/CFO of various companies across multiple industries. He was a key player in the growth of several companies, actively involved in the negotiation of capital acquisition and exit strategies.
Dan holds a Bachelor of Arts degree from the University of Illinois and an MBA from the University of Oregon. Dan received the Elijah Watts Sells award for receiving one of the top scores on the 1988 CPA exam.