James Drozdowski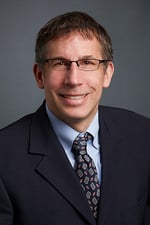 James is a decisive, dynamic finance leader with an extensive background in the consumer products industry selling through Omni channels (wholesale, ecommerce, and brick & mortar retail). With over 20 years of experience in Financial Planning & Analysis functions including budgeting, forecasting, long term planning and strategic planning; he is passionate about developing the internal systems and operational discipline necessary to execute strategic plans efficiently and effectively. Acting as a change agent within an organization James provides support to other executives to achieve long-term goals and promote company-wide success. With a demonstrated ability to implement systems that streamline operations he is valued as a problem solver.
James' past roles have encompassed operations and finance; including managing the financial performance of over a 70 store region. His finance experience includes responsibility for all functions, including planning, investor relations, forecasting and budgeting, controlling, reporting, and earnings release analysis. James' analytical skills allow him to successfully identify key performance drivers and provide insight into business trends, including portfolio mix. Most recently, James served as chief operating officer with Aldrich Advisors, managing the implementation of a technical solution that eliminated manual entry in the tax process, leading to $250,000 in savings.
James holds a Bachelor of Business Administration in Management from Saint Bonaventure and a Master of Business Administration in Finance from the University of Colorado (Leeds School of Business).