Lisa Dunn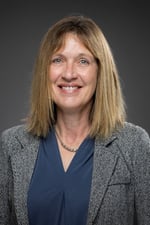 Lisa is an experienced CFO with over 20 years of finance and operations experience. Her experience ranges from a multi-national publicly traded consumer products company to privately owned manufacturing company to non-profits. Lisa has extensive experience in analyzing business performance for strategic and operational decision making. She is passionate about helping companies understand what choices best serve the company for sustainable profit growth.
Prior to joining CFO Selections, Lisa was the CFO/Controller at the OSU Beaver Store. The OSU Beaver Store is Oregon State University's non-profit bookstore. She played a key role in keeping the company solvent during the pandemic by securing forgivable PPP loans and grants. She restructured the closing process to improve accuracy and provide clear deliverables creating the easiest financial audit the company had had in years. Prior to the OSU Beaver Store, she was the CFO and Director of Operations at Tunnel Radio of America. Tunnel Radio is a privately held manufacturing company. Lisa is proud of the numerous ways she provided information and analysis to impact the future of the company. She implemented a new pricing model with margin requirements based on complexity of production, created a model to analyze business segment profitability to set strategy, improved productivity in production through time study analysis of processes, and developed a budget which was used to improve profitability through analysis of forecast variances. She also implemented nexus compliance during her tenure.
Lisa enjoys a challenge and provides leadership with daily operational issues, as well as long term strategy setting. Lisa holds an MBA with finance concentration from Duke University and a BS in Industrial Engineering from Oregon State University. Lisa enjoys traveling, hiking, reading, and volunteering at the Humane Society.