Alan Artman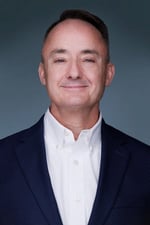 Alan comes to CFO Selections with over 25 years of diverse experience including senior financial leadership roles in manufacturing, technology and banking. He has a strong record of significantly improving operations in private, public and equity sponsored companies through a common-sense style of financial, operational, and personnel management. Proven areas of expertise include team building, process and performance improvement, financial analysis and reporting, profitability and costs analysis, systems and technology utilization, strategic planning and organization, and negotiations and formal presentations.
He delivers strategic guidance that provides the foundation for financial growth and mission attainment. During his tenure at Faithlife, Alan transformed the finance organization from one supporting a single perpetual license product line to one supporting many profitable business units offering SaaS-based products operating globally. To enable sustained rapid growth, he negotiated an attractive credit facility to support the shift in business model while implementing operational efficiencies, establishing financial controls, and protecting quality revenue streams. He was also successful in reducing operating costs, headcount, and close cycle while virtually eliminating turnover.
Alan's diverse leadership experience spans multiple industries, from banking to aerospace. Throughout his career, he has focused on building strategies, teams, and processes that meet critical organizational needs and propel growth. He was instrumental in the significant growth of the six domestic divisions of Vaupell, as well as establishing its manufacturing operation in Shenzhen, China. Formally trained in commercial lending and credit, as a commercial lender, he underwrote and managed a wide variety of complex banking relationships. This combination of banking and industry experience allows Alan to bring a unique perspective to his assignments.
Alan holds an MBA from Troy University, a BBA from The McCombs School of Business at the University of Texas at Austin, and has completed the ABA Stonier Graduate School of Banking program.