Alyssa Farber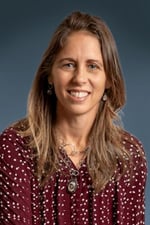 Alyssa is a mission-focused finance professional with over 20 years of experience guiding individuals, teams, and organizations in making informed choices through analytical problem-solving, strategic insights, and engaged communication. Recognized for cultivating positive and productive relationships across organizations, she thrives in environments where hands-on, collaborative approach to complex problem solving is critical to success.
Prior to joining CFO Selections, Alyssa was the Director of Finance at the Center for Infectious Disease Research (CIDR). There she served as a member of the organization's Operational Leadership Team and managed a $35M annual budget. In addition to her responsibilities for budgeting, forecasting, financial reporting, grant management, accounting, and payroll, she oversaw the annual fiscal and federal funds audit, 990 tax filing, and indirect cost proposal negotiations.
With a broad spectrum of experience serving the Seattle non-profit community, Alyssa has worked at the Low Income Housing Alliance, Boomtown Café, Amara, The Center for Wooden Boats and CIDR. She is a committed advocate for children and families, currently serving as a Therapeutic Childcare Specialist at Amara's Sanctuary for foster youth and aa a Family Treatment Court CASA Volunteer.
Alyssa holds an MBA from UC Berkeley and Bachelor of Arts degree in Economics from Gettysburg College. As an International Coaching Federation trained Coach, she partners with clients to gain clarity, build confidence, and create actionable plans empowering them to become leaders in both life and career. In her spare time, Alyssa enjoys Cross Fit training, jewelry making, and curling up with a good book.