Amy Smith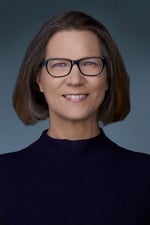 Amy's experience spans more than 20 years of audit, finance, and leadership roles in Big 4 accounting firms, Fortune 500 companies, the public sector, and small company environments within the technology, manufacturing, transportation, and professional services industries. She is well versed in continuous process improvement, analytics, change management, and metrics for primary business functions from startup through large scale mergers, acquisitions, and divestitures activities.
A Midwest transplant to the Pacific Northwest, Amy's most recent role was as CFO to establish business plans and projections for a software startup. Prior to that, she directed a project at an international transportation company to re-engineer their financial close process, controls, and integrations while implementing a new accounting system. She served 17 years at Conagra Brands, managing teams of three to fifty employees in multiple shared services capacities through various operational strategies and reorganizations.
Amy obtained her CPA license in Nebraska and maintained it during her public accounting career at Deloitte, ending in 1996. She holds a bachelor's degree in accounting from the University of Nebraska, Omaha.