Mark Greenfield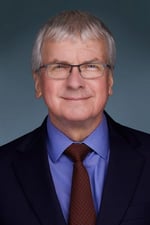 Mark is a senior financial leader with extensive experience in executing finance, accounting, strategy, and operations while helping companies achieve breakthrough growth and profitability objectives. With expertise in mergers and acquisitions, financial reporting, budgeting, and forecasting, process flow analysis, cost reduction and restructuring, and cash flow management, he brings a strong combination of bottom-line finance and business savvy to any organization. His highly collaborative work style and ability to partner effectively with CEOs, executive peers, and board members has earned him recognition throughout his career.
Prior to joining CFO Selections, he was the Chief Financial Officer with Mills Brother's International (Global Harvest Foods) in Seattle, where he was responsible for U.S. financial reporting and tax functions, and supervised a staff of four direct reports including the Controller, IT Manager, Credit Manager, and Customer Service manager. He was also the CFO at the Topline Corporation, a privately held international company specializing in the design, manufacturing, and distribution of footwear and accessories, where he oversaw corporate growth from $90 to $185 million over a ten-year period.
Mark has gained Non-Profit experience by serving as board President, Treasurer, and Chair of the Governance function in environmental non-profits over the past few years. He has also earned the Not For Profit Certificate awarded by the AICPA for proficiency in NFP accounting and financial reporting standards, tax compliance, governance, risk assessment and assurance.
Mark holds a BS in Accounting from St. Martin's University.