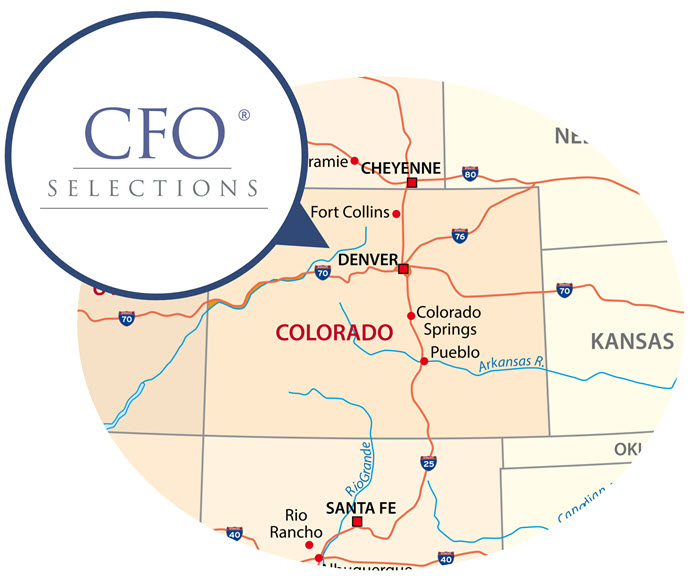 CFO Selections recently opened a new office in the city of Denver. In addition to the corporate headquarters in Bellevue, WA, and a satellite office in Portland, OR, the new location will support Colorado.
Kevin Briscoe, the Managing Partner at CFO Selections, said: "On behalf of the partners and consulting professionals of the CFO Selections and ASP teams, we are thrilled to be entering the Colorado market! Our fractional offering focusing on small to mid-market companies is uniquely positioned to assist those organizations with their finance and accounting needs. Our new local practice, staffed and led by Colorado residents, leverages the 20 years of our firm's experience with exceptional local talent. We're looking forward to the opportunity to serve!"
Scott Fowle will be leading the team at the Denver location, which will serve the Colorado market. "I am so excited to be joining such a strong company, with values that mirror my own, to provide Fortune 1000-quality finance and accounting leadership to Colorado's small and mid-sized businesses," said Scott.
Scott Fowle is a Partner with CFO Selections, serving as the Practice Manager for the Colorado region. He joined the business development and marketing team at CFO Selections in 2021 to establish the Colorado practice. Scott started his own outsourced CFO business in Colorado in 2016, serving owners, founders, and business leaders in the financial services, software, construction, manufacturing, and professional services industries.
Before working as a CFO consultant, Scott served a variety of executive roles for 15 years at Melco Embroidery Systems, a global manufacturer and retailer of commercial apparel decoration equipment and software. As CFO for ten years, he restructured a struggling business, navigated a recession, built for 3x growth, opened and managed international offices, and positioned for exit to a strategic buyer. As President and Managing Director post-acquisition, Scott established customer relationships, distributor partnerships, and company culture. Scott has worked in various other financial roles, including Controller, CPA audit and tax, and Internal Audit.
For more information about CFO Selections services, visit https://www.cfoselections.com/consulting/cfos
About CFO Selections
CFO Selections provides finance and accounting fractional and interim consulting and executive search services to a wide range of business and non-profit organizations. Established in 2002, the company focuses on locating and recruiting the highest caliber senior-level talent available. Its team of consulting CFOs and Controllers works collaboratively and problem-solve to generate maximum results.