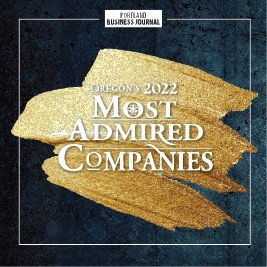 Each year, Portland Business Journal Oregon's Most Admired Companies ranks the outstanding companies in the region based on votes from top executives. This year, categories were expanded to include new sectors:
Recruiting and consulting firms
Residential real estate firms
Mortgage brokers
Many of the Portland Business Journal awards require that a business essentially self-nominate and provide rationale for why they should be recognized. For this award, the PBJ contacted 4,000 business leaders in September to ask them who they think of and admire in each of the categories.
CFO Selections/ASP was selected under the Recruiting and Consulting category. The CFO Selections/ASP team was surprised and honored to be on the honoree list with companies of excellence. For CFO Selections/ASP to be recognized alongside the likes of Accenture is a remarkable achievement.