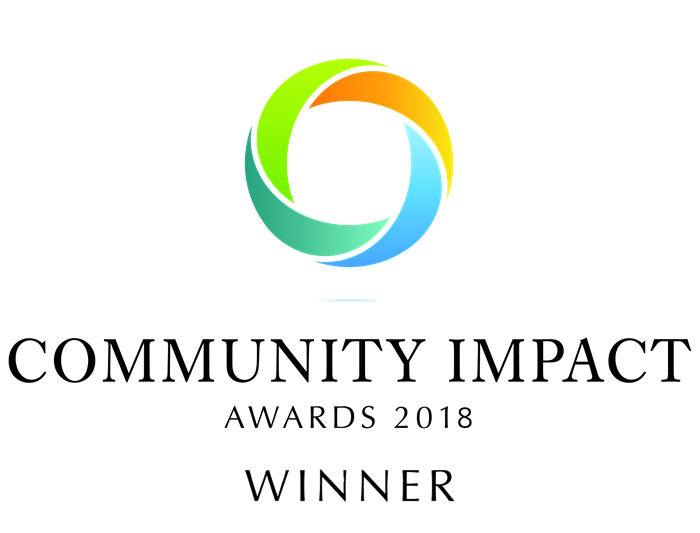 On October 25, 2018, Seattle Business Magazine presented Community Impact Awards to honor Washington state businesses and organizations that are having a tangible, measurable effect on their communities. That impact might be the result of any number of activities, such as job creation, workforce development, volunteer efforts, board service or innovative business models that promote social goals.
Included was the Gold Award for Pro Bono Services which CFO Selections® was honored to receive.
Pro Bono Services
Gold Award: CFO Selections, Bellevue
The Story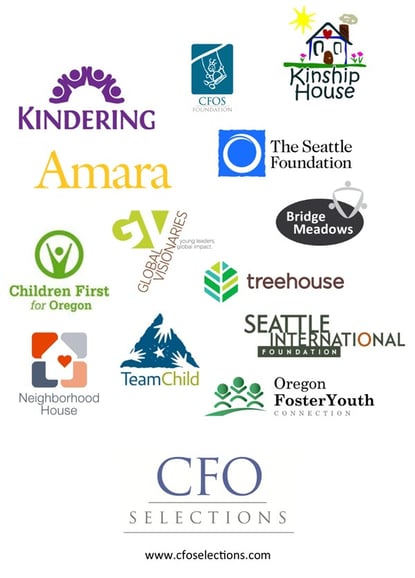 Our CFOS Foundation was created in 2007 and focuses on supporting direct-needs based programs for children. To multiply the effect of the grants, the CFOS Foundation also encourages volunteerism among our executives.
"We have a very clear focus of working with organizations that specifically serve foster youth in our markets," says Executive Manager Kevin Briscoe. Organizations that received grants include Treehouse and Amara in Seattle and Bridge Meadows and Oregon Foster Youth in Portland.
In 2017, CFO Selections founder Tom Varga participated in Trek for Tots in support of Kindering. The 511-mile 30-day hike along the Pacific Crest Trail raised more than $1 million for the organization.
To better support its communities, CFO Selections also provides financial services at discounted rates or pro bono. We support each of the CFO Selections' consultants by empowering them to select the nonprofit(s) of their choice to champion. In 2017, cash and in-kind contributions totaled more than $1.1 million. Organizations that have benefited from pro bono services include Kindering, Big Brothers, Hope Community in Haiti, Seattle-Nantes Sister City Association, Millionair Club, Rotary, Lift Up Africa, United Way, Critical Practices, NW Kidney Center, Home Forward and Project Transformation.
It is our privilege to contribute to our community. We are grateful to the CFO Selections Team and the CFOS Foundation Board for their many efforts and hours spent supporting philanthropic endeavors. And, to our nonprofit partners for their contributions & dedication to improving our community." – Kevin Briscoe, Executive Manager at CFO Selections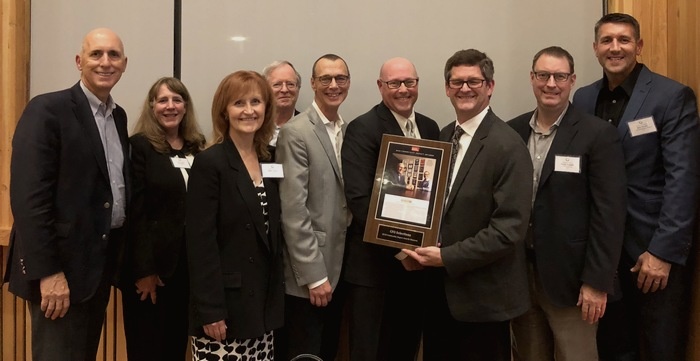 Attendees from CFO Selections included Tom Broetje, Sue Stanford, Nancy Smith, Roger Johnson, Tom Varga, Kevin Briscoe, Kurt Maass,
Mark Tranter, Eric Moore. (from left to right)

About the Awards
Nominations were considered by a judging panel and honored at an awards banquet on October 25, 2018 at the Nordic Museum. Honorees are featured in the November issue of Seattle Business Magazine.
John Levesque, Managing Editor Seattle Business Magazine, expressed his appreciation with:
I used to worry that we didn't have a speaker for this event, then I realized the stories are far better than any speaker could be. Thank you for all you do."
A judges' panel selected gold and silver award recipients in seven categories. The awards program is supported by Presenting Sponsor Bank of America.
The depth and breadth of civic engagement by the winners of our Community Impact Awards is truly remarkable," said Leslie Helm, Executive Editor of Seattle Business magazine. "Washington state is lucky to have so many corporations and nonprofits committing substantial talent and resources to improving the environment, training our workforce and addressing pressing issues in our community."
The 2018 honorees are:
Lifetime Achievement
Jim Ellis
Longtime civic activist Jim Ellis was named the 2018 Lifetime Achievement honoree at Seattle Business magazine's Community Impact Awards. The Ellis family was joined by 16 other honorees recognized for their outstanding contributions to the community during a gala on October 25 at Seattle's Nordic Museum in Ballard.
Business of the year, Large Companies
Gold Award: Starbucks, Seattle
Silver Award: KeyBank, Seattle
Business of the Year. Midsize Companies
Gold Award: PCC Community Markets, Seattle
Business of the Year, Small Companies
Gold Award: Brighton Jones, Seattle
Nonprofit of the Year
Gold Award: Seattle Foundation, Seattle
Gold Award: Kindering, Bellevue, Bothell, Renton
Job Training
Gold Award: Northwest Center, Seattle
Silver Award: Sellen Construction, Seattle
Silver Award: WGU Washington
Sustainability
Gold Award: Darigold, Seattle
Silver Award: Woodland Park Zoo, Seattle
Green Products
Gold Award: Luum, Seattle
Silver Award: Nube9, Seattle
Pro Bono Services
Gold Award: CFO Selections, Bellevue
Youth Development
Gold Award: YMCA of Greater Seattle, Seattle
Silver Award: Boys & Girls Clubs of King County, Seattle
About Seattle Business:
Seattle Business is a monthly magazine read by thousands of business executives across the state. Annual events tied to its editorial coverage include the Executive Excellence Awards, Leaders in Health Care Awards, Washington Manufacturing Awards, 100 Best Companies to Work For, Tech Impact Awards, Community Impact Awards, Family Business Awards and Daring Women. Seattle Business is owned by Minneapolis-based Tiger Oak Publications, which also publishes Seattle magazine, Seattle Bride magazine and more than 20 other leading regional magazines. Read more about the Community Impact Awards 2018 at seattlebusinessmag.com.
About CFO Selections:
CFO Selections provides finance and accounting interim consulting and executive search services to a wide range of organizations in the Northwest. Established in 2002, the company focuses on locating and recruiting the highest caliber senior-level talent available. Its team of consulting CFOs and Controllers work in a collaborative and problem-solving way to generate maximum results.