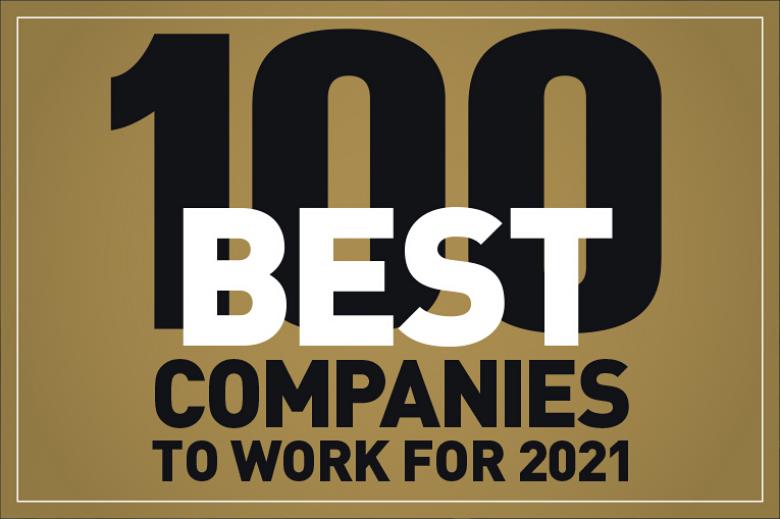 CFO Selections has been named as one of Washington's 100 Best Companies to Work For 2021 by Seattle Business magazine in its 32nd annual listing.
There are companies, including CFO Selections, on the list which had no voluntary turnover during the past year. Zero turnover is impressive during what has been dubbed: "The Great Resignation" or "The Big Quit" as workers reevaluate their careers and lives in face of the global pandemic.
Seattle Business magazine enlisted Pennsylvania-based Best Companies Group to conduct the 2021 survey. Businesses had the option to nominate themselves and employees responded to a comprehensive survey. Responses remain completely anonymous, and companies were scored across numerous categories which included:
Communication
Training
Benefits
Career Development
Recognition
The score earned by companies across all categories are combined to reach an average score and ranked across three groups:
Small Companies (15 to 49 full-time Washington employees)
Midsize Companies (50 to 150 full-time Washington employees)
Large Companies (150 plus full-time Washington employees
The companies on this year's list share one common trait: Their cultures are nurtured by a shared purpose. According to MIT Sloan Management Review, successful companies "rely on a set of core values" when communicating with employees.
CFO Selections is proud to be on this list with 40 other remarkable small companies.
CFO Selections has a "Grace Under Pressure" award that recognizes extraordinary effort, and employees receive two fine-dining dinners. To promote a culture of giving, CFO Selections created the CFOS Foundation which returns a portion of profits in the form of grants, with a focus on advancing the lives of foster children.
"CFO Selections is dedicated to serving our clients. This recognition reflects how we also prioritize service to our team. Our consultants are seasoned, senior level financial executives. Our culture intentionally supports them in achieving their life goals and the causes they support along with offering opportunities to serve world class organizations." said Kevin Briscoe.
About Seattle Business
Seattle Business is a print and online magazine providing insight into the key people, enterprises and trends that drive business in Washington State. It has 69,000 monthly readers which includes newsstand, paid subscribers & controlled circulation, and reaches 85% of all business executives in Washington state.
About CFO Selections
CFO Selections provides interim, fractional, and project-focused CFOs & controllers for businesses and nonprofit organizations, executive search services for financial executives in for-profit and non-profit sectors. The firm focuses on locating and recruiting the highest caliber senior-level talent available. Its team of consulting CFOs works in a collaborative and problem-solving way to generate maximum results. CFO Selections' trusted executives have assisted many clients in bridging the gap to profitable growth by tailoring their services to meet exacting situations.
Through the ASP division: provides interim, fractional and project-focused accountants &recruiting services; through Valtas Group: interim Executive Directors, consulting, board advisory services, and executive search services for EDs in non-profit organizations.
CFO Selections is headquartered in Bellevue, WA, and can be reached by contacting Managing Partner Kevin Briscoe.