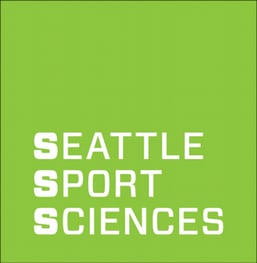 CFO Selections is pleased to announce that Alex Newton has joined Seattle Sport Sciences as their Chief Financial Officer.
Alex has nearly 20 years of work experience and has an undergraduate degree in Computer Science and an MBA, both from the University of Texas at Austin. Alex has spent the last seven years in financial management positions at Microsoft with a focus on M&A integration and AI applications. He began his career with an AI startup in Texas where he was a lead developer before moving to a career in finance, including holding financial analysis positions for Textron.
CFO Selections thanks everyone who worked with us during this search and we wish Alex and Seattle Sport Sciences great success in the future.
ABOUT SEATTLE SPORT SCIENCES
Seattle Sport Sciences is a sports and entertainment technology company with a focus on deriving and utilizing data for soccer players, executives and fans. Accomplished engineers with in-depth experience in robotics, mechanical engineering, biomechanics and computers form the nucleus of the company. The founders bring extensive technology experience through former leading roles at Microsoft, IBM and Philips.
Soccer is their all-consuming passion. Out of love and respect for the game, they develop technology to provide data to soccer club executives, coaches, trainers and players to assess skill and improve performance. This technology can be expanded to create unique experiences for the fan.
They have pioneered Skill Analytics, which allow objective measurement of a player's ability to perform any specific skill through their newest technology, the 2Victa® Training System and ISOTechne® Platform. Their initial offering – the award-winning SideKick Techne® Pro – offered the first accurate, consistent and repeatable ball service.
ABOUT CFO SELECTIONS
CFO Selections provides finance and accounting interim consulting and executive search services to a wide range of organizations in the Northwest. Established in 2002, the company focuses on locating and recruiting the highest caliber senior-level talent available. Its team of consulting CFOs and Controllers work in a collaborative and problem-solving way to generate maximum results.