CFO Selections is pleased to announce that Chris Naismith has joined PCC Community Markets as their new Chief Financial Officer and Katie McKereghan as their Controller.
Chris has more than 30 years' experience in the retail industry including national brands such as Disney, GAP and Williams Sonoma, and locally she was CFO for Sur La Table. Chris is a graduate of Loyola Marymount University and began her career in a Big 4 CPA firm.
Katie is a graduate of Central Washington University and also began her career in a Big 4 CPA firm where retail was one of her industries of focus. For the last nine years she has worked in the consumer products industry. In her previous role, Katie led the finance function as well as the warehouse and logistics for a consumer products company, See Kai Run.
CFO Selections thanks everyone who worked with us during this search, and we wish Chris and Katie and PCC great success in the future.
About PCC Community Markets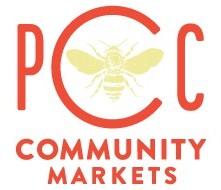 When a group of 15 friends founded PCC in 1953, they were committed to sourcing fresh, local products. Nearly 70 years later, PCC Community Markets (PCC) remains connected to its roots with a mission of ensuring that good food nourishes the communities it serves while building vibrant local, organic food systems.
Today, PCC is the nation's largest community-owned grocery chain and a category thought leader. The co-op employs more than 1,700 staff across its Seattle-based office and 16 stores. Most store staff are represented by United Foods and Commercial Workers Local 21 (UFCW 21).
PCC is committed to fostering, cultivating, and preserving a culture of diversity and inclusion. They value all the individual differences, life experiences, knowledge, self-expression, unique capabilities and talent that their staff members invest in their work, stores and communities. Valuing diversity is a significant part of PCC's culture, values, and success.