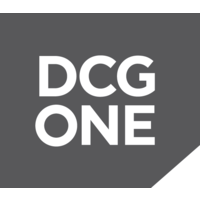 CFO Selections is pleased to announce that David Blanford has joined DCG ONE as their Chief Financial Officer.
David is a CPA with nearly 30 years of finance and accounting leadership experience. He has an accounting degree from Oral Roberts University and began his career in public accounting. For the last 20 years he has held financial leadership positions in the Puget Sound area and the East Coast in a variety of industries, including manufacturing. He has worked directly for an individual owner and private equity firm owners in well established businesses as well as working for an early-stage company.
CFO Selections thanks everyone who worked with us during this search and we wish David and DCG ONE great success in the future.
About DCG ONE
Direct Connect Group ("DCG ONE") www.dcgone.com has been fulfilling the commercial printing, packaging, and marketing needs of leading brands for over 50 years and is one of the largest privately owned marketing service providers on the West Coast. DCG ONE has evolved over the last several years into a full service, embedded, strategic partner supporting the marketing, branding, and customer loyalty needs of some of the most iconic brands in the world. Today, the Company has over 300 employees, 150 state-of-the-art production machines, four production facilities with over 200,000 square feet of manufacturing space as well as a fully staffed creative marketing agency based in Seattle and New York City.
In early 2020, DCG ONE ownership partnered with leading institutional investors – Clavis Capital Partners and Dobbs Management Services – to provide the capital, resources and expertise to rapidly grow the Company's footprint and market share and accelerate its service offerings with the goal of doubling the size of the business over the next few years. Both Clavis and Dobbs have extensive experience in partnering with management teams in providing operational support and growth capital to successfully scale businesses.
About CFO Selections
CFO Selections provides finance and accounting interim consulting and executive search services to a wide range of organizations in the Northwest. Established in 2002, the company focuses on locating and recruiting the highest caliber senior-level talent available. Its team of consulting CFOs and Controllers work in a collaborative and problem-solving way to generate maximum results.