CFO Selections® is pleased to announce that Deanne Donovan recently joined Team Nelson as Chief Financial Officer.

Deanne is a CPA who began her career in public accounting and has spent 20+ years working for companies in construction, real estate development and property management. She is a graduate of the University of Washington and joins Team Nelson after being a CFO for a Puget Sound area based construction company for the last ten years.
CFO Selections thanks everyone who worked with us during this search and we wish Deanne and Team Nelson great success in the future.
ABOUT TEAM NELSON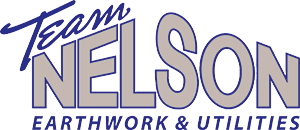 Team Nelson Earthwork & Utilities is a full service commercial and residential earthwork and utilities company serving the greater Pacific Northwest region. Their services for commercial and residential development include site preparation, land clearing, concrete, side sewers and underground utility installation. Team Nelson has created an enviable positive work environment for its field and office employees, where initiative, honesty and integrity are key values. Through their team's expansive experience, they provide all of their clients with value engineering through creative, unconventional, money-saving construction methods. In addition, Team Nelson constantly invests in construction education keeping their company offerings at the forefront of the industry.
About CFO Selections
CFO Selections provides finance and accounting interim consulting and executive search services to a wide range of organizations in the Northwest. Established in 2002, the company focuses on locating and recruiting the highest caliber senior-level talent available. Its team of consulting CFOs and Controllers work in a collaborative and problem-solving way to generate maximum results.