CFO Selections is pleased to announce that Jon Rodriguez has joined Manson Construction Co as their new Chief Financial Officer.
Jon has an MBA, and his career has focused on working with project-oriented businesses. He spent the first 25+ years of his career in California primarily in senior finance roles for engineering services, construction services, and staffing services businesses. Eight years ago, Jon moved to the Seattle area where he has been the CFO for two engineering services companies.
CFO Selections thanks everyone who worked with us during this search, and we wish Jon and Manson Construction great success in the future.
About Manson Construction Company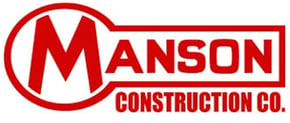 Manson Construction Co., based in Seattle, WA since 1905, is an employee-owned marine contractor that has deftly contributed to the building and maintenance of North America's marine infrastructure and waterways.
Manson constructs jetties, wharves, bridges, and outfalls; performs hopper, clamshell, and pipeline dredging; and provides off-shore operations. Manson currently has more than 800 employees across North America.