CFO Selections is pleased to announce that Karen Erickson has joined AA Asphalting as their Chief Financial Officer.
Karen is a CPA with an MBA degree and nearly 20 years of work experience. The early part of her accounting career was spent with some well-known Puget Sound companies, Todd Shipyards and Magnolia Audio Video. She then spent 10 years with Oak Harbor Freight Lines as Controller and then as their CFO. She was recently working for PACCAR before joining AA Asphalting in 2019.
CFO Selections thanks everyone who worked with us during this search and we wish Karen and AA Asphalting great success in the future.
About AA Asphalting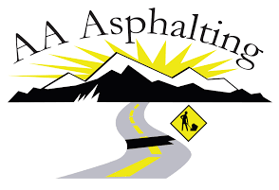 AA Asphalting is the largest asphalt and concrete restoration company in the Pacific Northwest. The Company was founded in 1978 and prides itself on providing a safe and stable work environment, quality workmanship and outstanding service to public utilities, general contractors, government agencies, businesses and homeowners. The Company is growing and profitable and has approximately 200 employees serving Western Washington and Oregon across eight facilities.
In 2015, AA Asphalting was recapitalized by Montlake Capital (www.montlakecapital.com), a Seattle based private equity firm with a long-term investment orientation dedicated to supporting the Company's continued growth and the succession of the founding team. The Company has grown substantially over the last four years both organically and through a 2017 acquisition extending its footprint into southwest Washington and Portland, Oregon.
ABOUT CFO SELECTIONS
CFO Selections provides finance and accounting interim consulting and executive search services to a wide range of organizations in the Northwest. Established in 2002, the company focuses on locating and recruiting the highest caliber senior-level talent available. Its team of consulting CFOs and Controllers work in a collaborative and problem-solving way to generate maximum results.