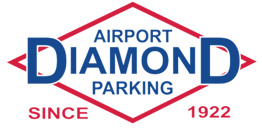 CFO Selections is pleased to announce that Kathy Gatton has joined Diamond Parking as their Chief Financial Officer.
Kathy is a CPA with more than 25 years of finance and accounting leadership experience and was recently the Director of Financial Planning for Kemper Development. She is a graduate of the University of Washington and started her career with the Seattle based CPA firm, Bader Martin.
For the past 20 years she has worked for three different real estate-oriented businesses in accounting leadership, financial planning, and analysis leadership positions that span all forms of real estate; retail, multi-family, and commercial properties.
CFO Selections thanks everyone who worked with us during this search, and we wish Kathy and Diamond Parking great success in the future.
About Diamond Parking
Diamond Parking is a third-generation family-owned business that operates throughout the Western United States and Western Canada. It is best known for providing parking services for nearly 2,000 locations, but another significant part of the business is managing a large commercial real estate portfolio. The company is headquartered in the Pioneer Square district of downtown Seattle although the majority of its employees are working at the parking facilities.
From their first employee in 1922 to the attendant who cheerfully greets their parking customer every morning, their employees know the value of outstanding customer service. They understand their interactions will reflect directly upon the experience and impression left with tenants, guests, and parking visitors. Diamond has always measured the quality of service by listening to customers, landlords and property managers. As a result, their management philosophy has remained unchanged – put good people in the right positions and they will get the job done right.
About CFO Selections
CFO Selections provides finance and accounting interim consulting and executive search services to a wide range of organizations in the Northwest. Established in 2002, the company focuses on locating and recruiting the highest caliber senior-level talent available. Its team of consulting CFOs and Controllers work in a collaborative and problem-solving way to generate maximum results.