CFO Selections is pleased to announce that Laura Hoiland has joined Keyes Packaging Group as their Chief Financial Officer.
Laura began her career in the banking industry as well as owning and operating her own retail business. For the last 20+ years Laura has held accounting management and leadership positions for manufacturing companies primarily in Snohomish County, Washington.
She joins Keyes after being the CFO for nearly seven years for Giddens Industries, an Everett based aerospace manufacturing company, part of the private equity owned Cadence Aerospace group.
CFO Selections thanks everyone who worked with us during this search and we wish Laura and Keyes Packaging great success in the future.
About Keyes Packaging Group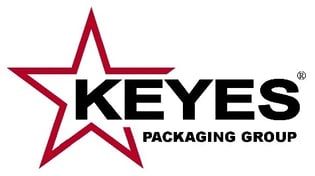 Founded in 1903 and based in Wenatchee, Washington, Keyes Packaging Group is the leading provider of protective molded fiber packaging and tissue wrap for the food and beverage industry. The Company's products play a critical role in protecting high-value food items during the shipping process and present a superior value and environmental profile compared to alternative packaging formats. Keyes' product offering includes apple trays, avocado trays, wine shippers, egg shippers, and pear wrap. There is a wrap operation in Yakima and the primary packaging plant in Wenatchee with 100 employees in total dedicated to building quality products for their customers. The company is privately owned by a private equity firm that typically operates as a long-term investor.
About CFO Selections
CFO Selections provides finance and accounting interim consulting and executive search services to a wide range of organizations in the Northwest. Established in 2002, the company focuses on locating and recruiting the highest caliber senior-level talent available. Its team of consulting CFOs and Controllers work in a collaborative and problem-solving way to generate maximum results.