CFO Selections is pleased to announce that Tami Gramer has joined Miller Hull as their Controller. Tami brings nearly 30 years of accounting management experience to Miller Hull, primarily in the services industry. She joined Miller Hull after spending nearly 15 years with the large architectural firm, CallisonRTKL, and brings deep experience in using project-based accounting software systems.
CFO Selections thanks everyone who worked with us during this search and we wish Tami and Miller Hull great success in the future.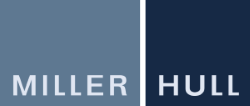 About Miller Hull
The Miller Hull Partnership, Founded in 1977, is a West Coast-based architecture and planning firm with offices in Seattle and San Diego. Emphasizing performance-based design, the firm's capabilities include full-service architectural and interior design, as well as master and space planning for both public and private buildings.
Miller Hull's design work spans a wide range of project types such as K-12 schools/higher education, community and interpretive centers, museums, public buildings, libraries, mixed-use buildings, laboratories, corporate offices, in-fill condominiums and small residences, as well as international border crossings and embassies.
The firm is the recipient of the National Firm Award from the American Institute of Architects and more than 250 design awards, and is published in numerous national and international design journals.
About CFO Selections
CFO Selections provides finance and accounting interim consulting and executive search services to a wide range of organizations in the Northwest. Established in 2002, the company focuses on locating and recruiting the highest caliber senior-level talent available. Its team of consulting CFOs and Controllers work in a collaborative and problem-solving way to generate maximum results.