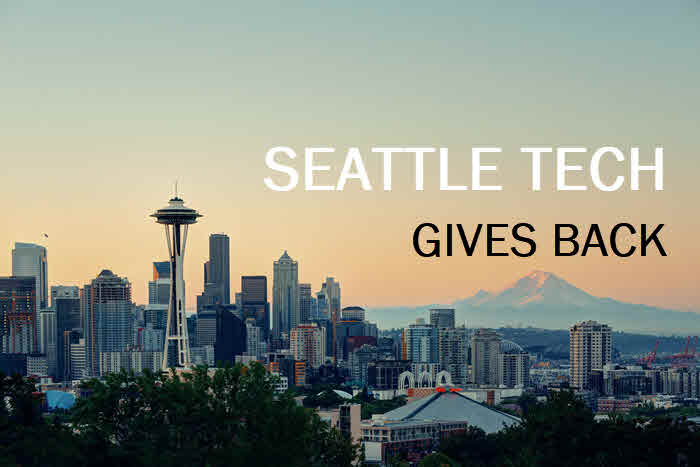 This year the CFO Selections team participated in the inaugural Seattle Tech Gives Back event on Wednesday, October 9th. This large-scale charitable event is a global initiative and launching for the first time here in Seattle.
Kurt Maass enjoyed his time working at Compass Housing in Rainier Valley working as part of a clean-up group at the Seattle Tech Gives Back 2019 event.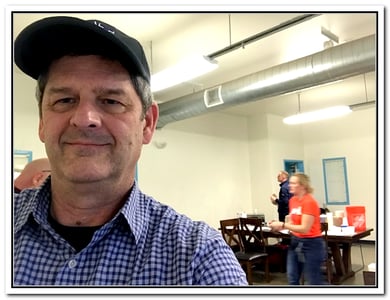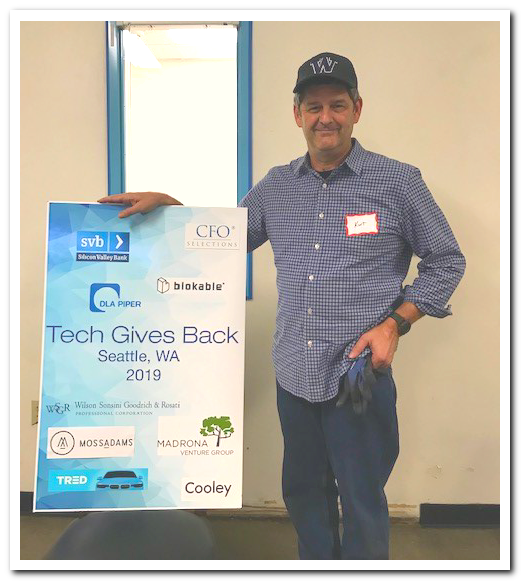 About Tech Gives Back
Tech Gives Back was started in 2010 in Boston and is focused on supporting local nonprofits in the community and working alongside other tech and capital partners in the market as another way to support the community they live and work in.
SVB is arranging this event for members of the tech community to engage in a day of service around the world. This will be Seattle's inaugural year in participating in the broader program. Teams both small and large as well as individuals donate their time across multiple volunteer sites, giving over 100+ hours of volunteer service in one day. In some instances, teams come together and use the day as a team building event for executives, development teams, etc.
Here is a video memorializing last year's event in New York City.
We are excited to see the Seattle region involved in this year.
You too can take the opportunity to get out of your office and into your local community! 100+ volunteers are expected to increase the IMPACT of social good across the Seattle, WA region.
Three volunteer programs that will be supported include:
And then on to happy hour at Pioneer Square Cafe from 4:00 - 6:00 p.m.
Date and times:
Wednesday, October 9, 2019
Humble Design 12:30 - 3:30 p.m.
YearUp I & II 1:30 - 3:30 p.m.
Compass Housing Alliance 1:30 - 4:00 p.m.
Happy Hour @ Pioneer Square Café 4:00 - 6:00 p.m.
The day has a goal of raising $20k along with convening 100+ volunteers to make meaningfully impact on our local Seattle community!
Silicon Valley Bank is partnering with RaisedByUs as a part of this year's Tech Gives Back initiative. This new partnership model will allow all corporate sponsors to make monetary contributions via RaisedByUs to ensure essential tax benefits are passed on to contributors.