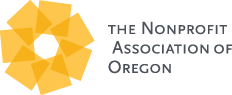 The Nonprofit Association of Oregon is holding an event on October 17, 2019 titled "Budget Bootcamp for Nonprofit Leaders". Todd Kimball and Lesley Bennett from CFO Selections will be presenting.
Your annual budget is one of the fundamental building blocks of sound financial management. A budget serves as a guide for financial and mission-related activities for nonprofit organizations. Leading and implementing an effective annual budget process is critical for organizational success.
The boot camp will explore the elements of a successful budget process.

Learning Objectives:
Differentiate between zero-based and incremental budget methodologies and when to use each.
Discuss various budgeting bases and what approach makes sense for your organization.
Evaluate the pros and challenges between using Excel or budgeting software.
Discuss how to prepare a multi-year budget.
---
WHEN
Thursday, October 17, 2019
7:30 a.m. - 9:30 a.m.
Presentation at 7:30 a.m., Networking at 9:00 a.m.
Light Breakfast Provided


LOCATION
Ecotrust, 2nd Floor
Billy Frank Jr. Conference Room
721 NW 9th Avenue
Portland, OR 97209
ABOUT THE PRESENTERS
Lesley Bennett, CFO Selections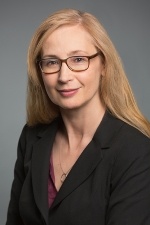 Lesley is a versatile accounting and finance professional with over fifteen years of experience in public and non-profit sectors overseeing compliance, payroll, bookkeeping, forecasting, audits, and budgeting.

A dynamic manager with broad knowledge of policy, research, project management, Board development, and community relations. She is a hands-on problem solver dedicated to solving any issue and getting things running smoothly.

Prior to joining CFO Selections, Lesley was the Director of Operations and Finance at the Latino Network. There she served as a member of the organization's Leadership Team and managed a $6.8M annual budget. In addition to her responsibilities for finance, accounting, strategic planning and development, she supervised human resources, communications, data and evaluation. She brings a unique and dynamic perspective to each organization, benefiting from her diverse experiences throughout her career in organizations such as the U.S. House of Representatives, U.S. Department of Education, and various nonprofits throughout Oregon such as Willamette Partnership, Oregon League of Conservation Voters and Bicycle Transportation Alliance.

Lesley holds a Bachelor of Science degree in Political Science with a minor in Sociology from Portland State University. She also completed coursework for the Financial Management for Non-Profit Organizations program at Portland State University. In her spare time, Lesley enjoys hiking, camping, and traveling with her family. She can also be found perusing used bookstores and practicing the guitar.


Todd Kimball, Partner, CFO Selections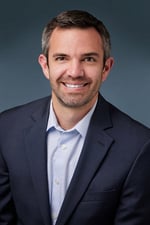 Todd Kimball is a not-for-profit consultant with CFO Selections, providing senior financial and accounting expertise to local nonprofit businesses. He began his career with the Oregon Audits Division, auditing Oregon's government agencies. Todd then transitioned to Moss Adams primarily performing audits for not-for-profit and governmental clients. Most recently, he was the Assistant Controller at Mercy Corps, where he helped revamp the accounting department top to bottom, streamlining processes, improving the internal control environment, and helped develop a global accounting system. With CFO Selections, Todd's been helping nonprofits in social services, associations, environmental impact, and several other niches.
Register Here >

---

About the Nonprofit Association of Oregon
The Nonprofit Association of Oregon is the statewide nonprofit membership organization representing and supporting charitable nonprofits of all sizes, geographic locations and missions across Oregon.