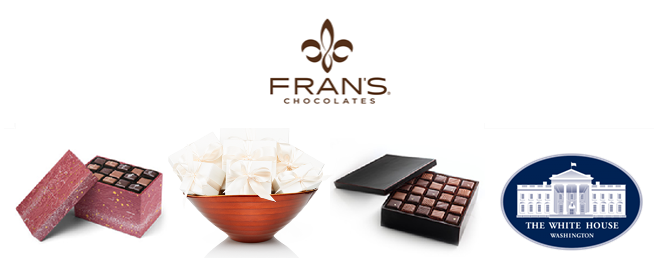 Editor's Note: We are fortunate to have many exceptional clients. From time to time, we include "Company Spotlight" posts in our blog to express our gratitude and appreciation for the awesome work they do and the accomplishments they achieve. Enjoy!
Chocolate is for sale everywhere. Consumers can purchase it ready to eat at their local grocery stores or over the internet. They can buy it in a variety of forms for use in creating their own culinary delights. They have a vast selection of price and quality from which to choose.
So, what did it take for one more company making chocolates to achieve the impressive success of Fran's Chocolates? What was so special about the confections that started as giveaways to customers buying other products to something that a President of the United States chose to give as gifts to visitors to the White House?