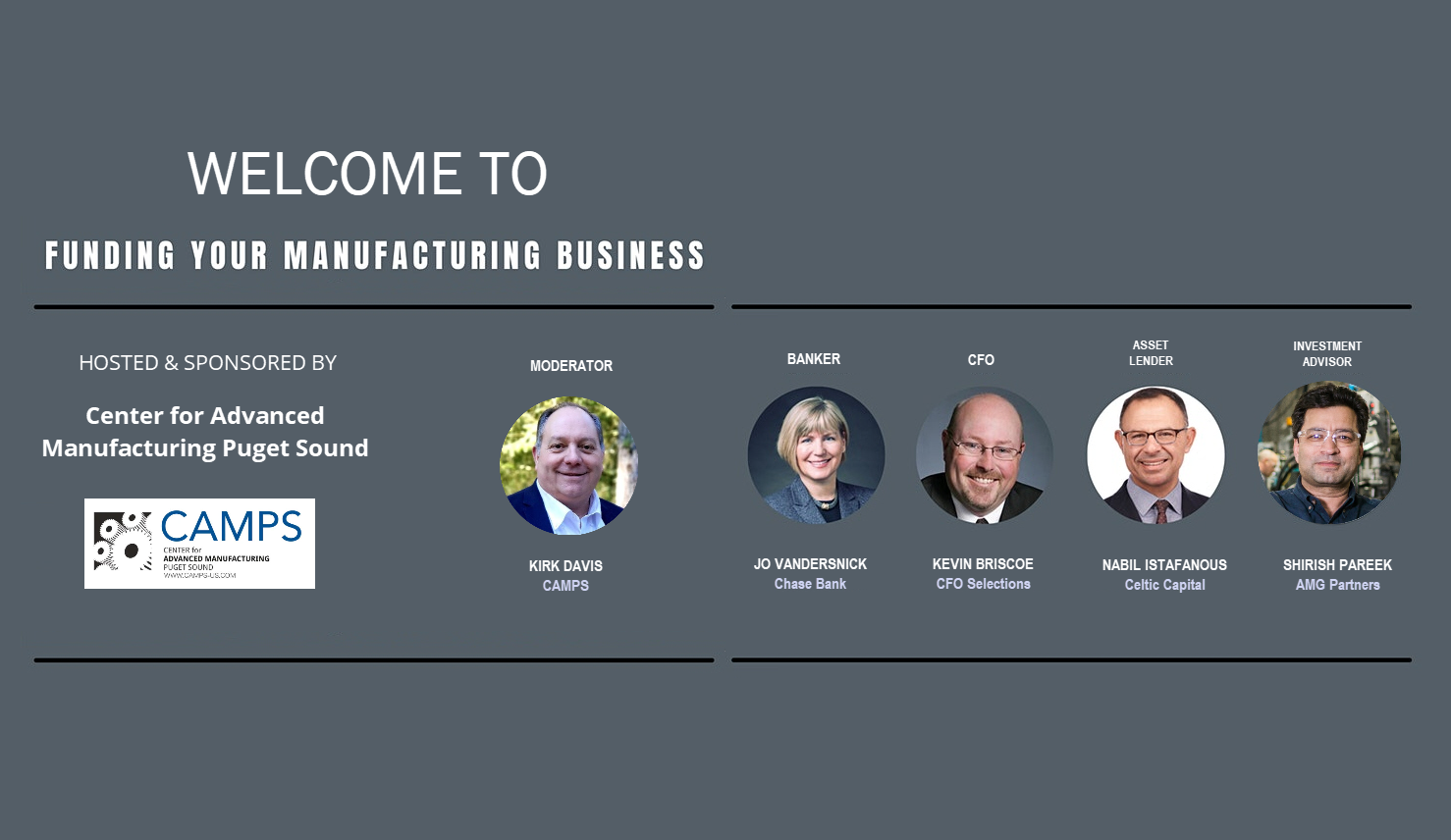 To grow in the new market environment, manufacturing companies require funding. To help you better understand the options, CAMPS hosted a panel to cover multiple funding options:
CFO Selections is a proud member of CAMPS and our own Kevin Briscoe recently participated in a panel discussion at a CAMPS event: "Funding your Manufacturing Business."
If your manufacturing company is growing, listen to the insights and options shared by the panel of financial specialists.