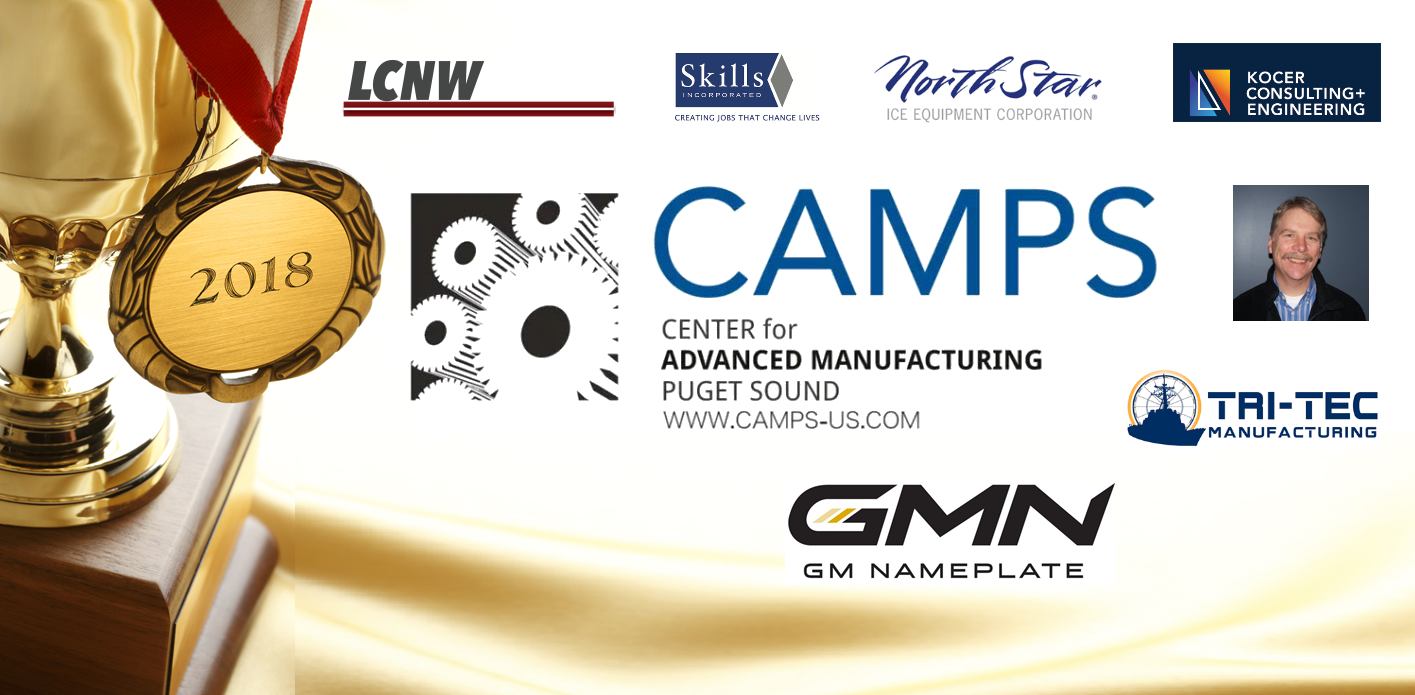 On November 15, 2018 CAMPS (Center for Advanced Manufacturing Puget Sound) celebrated the successes and achievements in manufacturing in the Puget Sound region. Regence, Capital Benefit Services and Shannon & Associates sponsored the fabulous event. The emcee for the evening was Randy Gardiner, President of CAMPS Board of Directors.
Members of the CFO Selections team were in attendance. We were again impressed by the character and expertise of the attendees and those recognized with awards (both past and present). CAMPS continues to stand out as a valuable organization we recommend.
This is an important event because it recognizes companies and people who are remarkable and often go unnoticed. Their commitment is not a headline in a tweet or newsfeed.