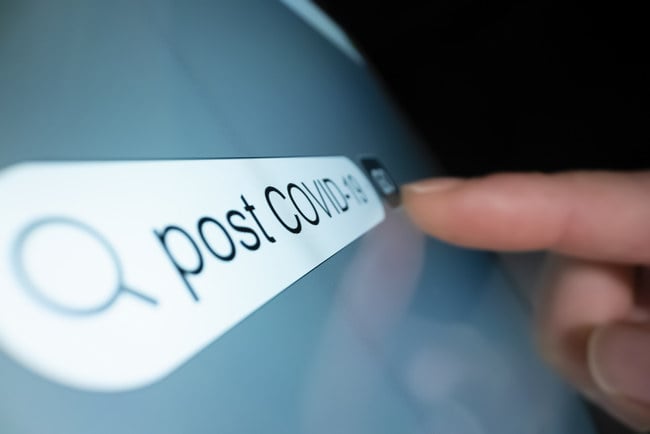 COVID 19 has made a significant impact on everyone. Those who are close to retirement and those who feel uneasy about their employers' plans to return to the office cannot stop talking about it. They are trying to answer the looming question – "What do I want to do with my life, especially if this pandemic may curtail it?"
COVID-19 has been a significant disrupter to the traditional "work until you're 65, then retire" path. Now that the world is opening, we are expecting a flood of job changes, working fractionally, changing careers, and retiring because everyone has come face to face with the realization that life is short. With this realization, many are planning to make dramatic changes in their lives.
Filling this workforce gap will be challenging. Statistics show that 28.6 million Baby Boomers (born 1946 to 1964) are now out of the workforce in 2020. According to a Pew Research report, that's 3.2 million more than those who said they were retired during the same period in 2019. That may seem average but consider that there is a deficit of about 5 million fewer Generation X (born 1965 to 1980) professionals that could be ready to step into the Baby Boomers' vacant roles. I have a friend who is 55, who quit his more than full-time, high-paying, executive job in 2020. He invested in a business overseas and plans to move there with his spouse and work part-time.
Additionally, Gen X workers may not want to work full time for various reasons, including caring for both children and aging parents. COVID highlighted this for many Gen X workers who found working from home provided flexibility to juggle these demands, especially without needing to allow time for commuting to and from work. With many of their employers requiring them to return to the office, they are weighing their options of finding a new employer who will allow them continued flexibility.
I know several Gen X workers who are incredibly stressed out about their employers requiring them to return full time to the office. They find that they are much more productive at home by saving 10+ hours of commute time every week and having the flexibility to balance work and life.
What will be the impact of this shift on business? The already tight talent pool is going to become even tighter. Companies may lose institutional knowledge, and there may be a lack of leadership at the top, not to mention the loss of mentors. Losing key employees puts stress on the remaining employees, which could lead to even more turnover. All this combined will ultimately negatively affect the profitability of businesses.
So, what can you do if you have employees at risk of considering retirement or giving notice to join another company?
Ideas to consider preparing for, or mitigating, this shift:
Have an open, honest dialogue with your employees. Ask them how they are doing, what they are concerned about, what their plans and wishes are. The only way to get ahead of it is to find out if there is a problem brewing and get creative to change the role to retain them.


Make hybrid work the norm. If your employees want to split time between home and the office, make it a reality. Many companies are able to downsize office space needs accordingly which can save you money in the long run.


Restructure the role. Can the job be done fractionally? Remotely? Could there be a different way of filling this role in your business? Is the answer splitting the role into two part-time employees who do not want to work full time any longer? Consider compressing a 40-hour workweek into 3 or 4 days to allow workers more flexibility.


Calculate the amount of time your experienced/senior employees spend on administrative or entry-level tasks. Let's say four of your top senior employees spend 25% of their time on these tasks, consider creating an entry-level role to take over these tasks. This means your senior employees can fill that 25% of their time on billing more clients, contributing strategically to the growth of the business, etc. COVID-19 hit the Millennials the hardest. The unemployment rate for college graduates is 8.8%, so many are willing and eager to work.


Work out a transition plan. Maybe that means allowing the person retiring or leaving to transition over an extended period while working part-time. Maybe the employee would instead consider a part-time role if the role could be restructured.


Take a chance on a Gen X worker or a Millennial. By starting hands-on mentoring with the retiring Baby Boomer earlier, you will have a better chance of success. And the Gen X worker should start mentoring the Millennial Generation worker (born 1981 to 1997) to avoid any gaps.


Offer new or different benefits. By extending health insurance to part-time retirees. Or offer to extend benefits to additional family members. Offering short sabbaticals may be another way to retain your best employees for the long term. Additional training and continuing education to improve the quality of life for employees who are considering a change may help with their retention.


Invest in training your employees on how to function more efficiently. This may include investing in more advanced technology and training on ways to use Zoom and Teams that go beyond a video call. This is especially important in today's hybrid work environment.
At some point, you will need to replace your employees. For help preparing your company for this shift, CFO Selections stands ready to assist with fractional, interim, and project-focused CFOS and controllers. Contact us today!
About the Author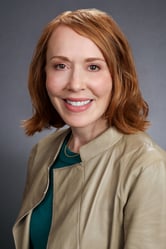 At CFO Selections, Jen Girard's role is focused on helping businesses succeed and grow by matching each company's unique financial needs with the right resource and solutions.
Jen has more than 25 years of professional services experience focused primarily in consulting, client service, engagement management, and talent acquisition. She has served clients ranging from startups to those in extensive growth stages, and those experiencing M&A transactions. Her industry focus has included technology, real estate, construction, transportation, manufacturing, and distribution.
Learn more about Jen here >