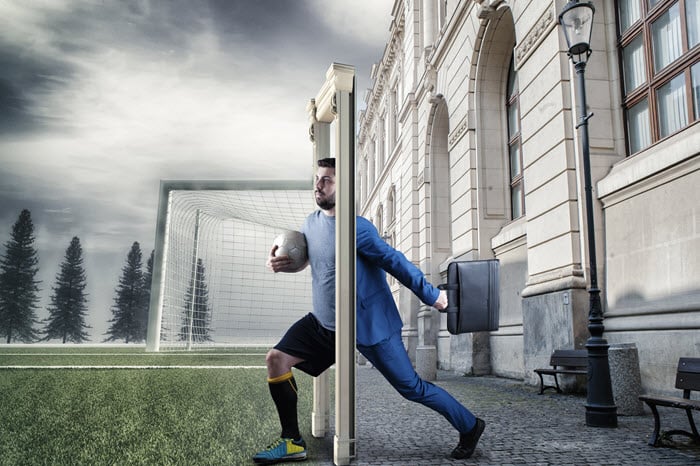 Repeat after me…
Accounting is a team sport."
This has been my mantra for the past 30 years and it's as important and true now as it was 30 years ago. What I have learned in my 30+ years as a CFO is that accounting works best when it is integrated with the management team and you will never be at your best if your accounting team works in a silo.
Some business owners see accounting like a scorekeeper at a sporting event -- important to the game but not active participants. When this is the case, I often hear the following comments from business owners about their accounting department:
"The financial statements make no sense."
"Accounting is always telling me why I can't do it my way."
"Accounting is constantly hounding me for information. Why can't they just figure it out themselves? I am way too busy."
"By the time I get the financial statements they are late and meaningless."
In turn, I also hear the following comments from accounting departments about management.
"I never get the information I need to do my job."
"The owner/manager is never available for questions."
"Our accounting systems are way out of date and really not adequate."
"When I prepare financials I never get any feedback or questions."
"I was never trained on how to do my job. I am just figuring it out on my own."
It's important to understand that neither management or accounting are at fault here. Most business owners or founders start their business based on their skills as a visionary, or an entrepreneur, manufacturer, inventor, salesperson, manager, etc. That is the reason they went into business, not to manage an accounting department. They were never trained in accounting and often view it as a necessary evil.
Generally, a new business owner's initial investment in accounting is to buy QuickBooks and hire an accountant or bookkeeper.
Check! Accounting is handled." they say.
And since accounting is considered overhead, they may try to minimize the expense. Only when necessary do they add staff or invest in better systems. There is little to no investment in training the accounting staff. Accounting can often get chronically behind, and the financial information generated becomes dated and inaccurate.
A company's accounting team is much more than the sum of its software program and bookkeeper functions. A great analogy is to picture a sports team or an orchestra, where everyone has a specialized role and is actively and competently participating in achieving a common goal.
Businesses that thrive have owners and CEOs who recognize the significant advantages of partnering and participating with the accounting team. There is tremendous value created when the accounting team interacts with the rest of the organization and vice versa.
So, what does it mean to have a high-functioning accounting team? How does your organization know whether its accounting function is taking a team approach versus a more siloed means of doing business? Because there are significant benefits to a cohesive approach to accounting, it makes sense for an owner or CEO to take the extra steps to provide leadership and encourage partnership across the organization to ensure a close working team.
What Does an Accounting Team of Excellence Mean?

Too many companies view their accounting team as a necessary cost center and a data processing department. However, most successful companies have integrated their accounting team, making it key part of management and strategic planning.
Creating an accounting team of excellence involves managers and staff, not just from the Accounting department, but throughout the organization. This begins with the CEO, owner, or business leader, who sets the tone with the message that it will be a fully-integrated organization.
Departments within the business will need to stop viewing Accounting as some separate number-crunching entity and instead as an integral part of the team. Other departments will commit to offering more support to Accounting as needed. These might include HR, Operations, Sales, Manufacturing, and Administration. This works both ways. The Accounting function will also equally support the rest of the organization.
What are the Costs of a Non-Team Approach?

Synergy in business is defined as the value of the whole being greater than the sum of its parts. A company can't achieve this "holy grail" of performance if its departments avoid a team approach to doing business.
Just looking at the accounting function alone, this type of separation leads to several costs and business disadvantages. These include:
Silos. When a department, such as Accounting, is siloed from the rest of the business, there is a greater chance that it is operating for its own benefit instead of the benefit of the entire enterprise.
Staff issues. Numerous staffing issues occur where there is a non-team approach to doing business. These include disengaged employees, lower productivity and satisfaction, and higher turnover rates.
Lack of information. A lack of teamwork or cohesiveness within your walls means that there will also be a shortage of information. Siloed departments tend to hoard information and dole it out to a select few, which doesn't foster teamwork and stifles innovation and productivity.
Poor decisions. That lack of information between your accounting and other functions is sure to lead to some ill-informed and poor decisions, which could be costly.
Inefficiencies. A non-cooperative internal business environment simply isn't efficient. When management and staff spend too much time battling for information and support from other departments, efficiency takes a backseat.
Higher expenses. Assuming there is a separation between Accounting and other departments, this lack of teamwork can lead to higher expenses. This can happen because of poor decisions, bad information, lack of communication, plummeting morale and efficiencies, or any combination of these factors.
Business failure. It only takes one wrong move for a company to commit such a grave error that they seal the fate of the entire organization. This might seem dramatic, but businesses that fail to share information internally and come together as a team have a much higher chance of making these fatal errors.
Get Ahead of the Curve - the Benefits of a Team Approach to Accounting

Teamwork is one of the latest buzzwords in business, but it's not a passing trend. The notion that a company can be successful with its various departments working separately or even at odds just doesn't make sense.
Sure, you could put band-aids on departmental hiccups by addressing them one problem at a time, but this won't get you ahead of the curve. When you change your philosophy and take a team approach to accounting, everything else will shift in the right direction. Some of the benefits that this move will deliver to your organization include:
More accurate data. When members of the accounting team work together and are open to working with other departments, they are going to produce more accurate data.
Actionable information. Not only will data be more accurate, but it will also be produced faster, which will allow for more timely decisions. The owner and CEO can take advantage of opportunities or make fast decisions to minimize a potential issue.
Informed decisions. The decisions that are made within the organization will be based on the best possible data, giving you the most confidence that you are making the right choices.
Improved planning. A team approach to accounting will also result in more accurate and timely plans. This applies to budgets, cash flow projections, and strategic plans. Also, you will save money through better inventory management, reduced shrinkage, and more efficient buying.
More efficient operations. Speaking of efficiency, teams are simply more effective than separate roles going their own way. Members of a team can hold each other accountable and help urge each other towards a common goal.
Better margins. That more timely and complete data that your accounting team is producing can have a significant impact on your business. By reducing costs, innovating ways to boost revenue, and just generally running more capably, you will see a difference in your bottom line results.
Higher morale. Profits are a worthy goal, but these likely won't come if your employees are miserable. Studies show that happier employees are more productive, and one of the ways that you can improve morale is getting everyone working together rather than separately.
How Does an Owner/CEO Get the Best Results from an Accounting Team?

Now that it's crystal clear what could go wrong as well as what could go right with a company's accounting team, how does an owner or CEO foster the right internal environment? First, as a CEO, you must not only have general financial knowledge, but also be a financial expert in and about your own business.
In other words, it's not enough to know how to read a balance sheet and income statement. You should have an intimate understanding of what is reported on your current financial statements, how those figures tie-in to projections and strategic plans, and the ways that your company is stacking up against its industry and competitors.
An owner or CEO should also lead like a team player or coach. Instead of holding back information and handing it out on a "need to know" basis, increase your data transparency. Give employees at every level more access to information. Not only will they appreciate these gestures, but the level of engagement among your employees will also soar.
When you have more engaged employees, your organization receives a host of positive benefits that include:
Greater commitment. Employees who are engaged know and understand the company's goals, and they are more committed to their contributions to achieving targets. This also means that you will enjoy higher levels of innovation thanks to the passion that these employees bring to their positions.
Clearer roles. Staff who are engaged have a clearer understanding of the overall business process as well as their own roles. Employees become more willing to collaborate both inside the accounting team and across departmental lines.
Stronger contributions. There is little doubt that lack of engagement can suck the life out of your business. On the flip side, highly engaged employees will be more efficient and productive. How much more? Gallup reports that companies with engaged workforces outperform their peers by as much as 147%!
Better culture. Higher levels of engagement translate into a higher degree of employee satisfaction. When your staff is happy in their positions, there will be less turnover, which saves your company money. You will also have a more positive internal culture, which makes your organization a more attractive choice for new talent.
Strong Partnerships with Your Accounting Team Leads to Better Results

Taking the time to create strong financial management and systems creates a real partner in the process. At the same time, your efforts will lead to better information and decisions, ultimately producing more favorable bottom line results.
If you need help developing a team approach to your accounting department, you can reach out to Tom and he'll share his learnings or contact CFO Selections here.
About the Author: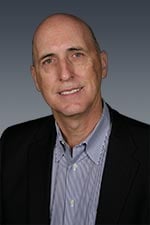 Tom Broetje was an early pioneer in outsourced CFO services, founding CFO2Go, Inc. in 1991 in Bothell, Washington. From his days as a CPA, Tom saw that entrepreneurs and business founders needed seasoned, "been there" financial leadership — but on a part-time basis, with the right amount of help available as companies grew.
For 22 years Tom outsourced financial professionals in the greater Puget Sound area and eventually grew his practice to a dozen professionals.
In October 2013, he joined forces with CFO Selections and is focusing primarily on business development in the northwest Washington region.
Tom has his accounting degree from the University of Washington. He is active in the community through his involvement with Northshore Rotary, Seattle Executives, Northwest Entrepreneur Network, and the Cascadia Community College Foundation. When he is not working or volunteering, Tom enjoys traveling with his wife, playing golf, and hiking.