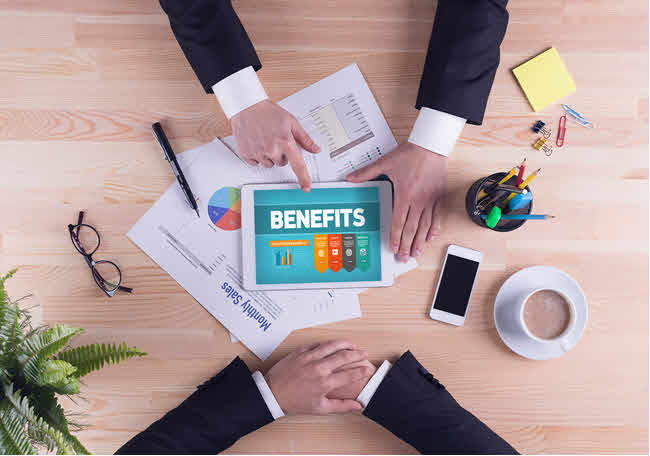 Employees are your greatest assets. They are the first line to your customers, the ones driving innovation, and have the ground-floor information you need to run your business. Likewise, those same employees rely on a stable income to meet their short-term financial and retirement goals.
But, if an employee is unable to work due to disability or some other life event, everyone loses. And the unfortunate fact is that a majority of people believe this is something that will "never" happen to them. But, it does with stunning regularity.
According to one study by the CDC, more than 20.1 million working-age adults suffered disabilities that kept them out of work in the three years of the review. Some common causes of those disabilities were musculoskeletal issues, depression, anxiety, and arthritis.
But people also lose time from work for other legitimate reasons. These include stepping away to welcome a new child into the home, take care of a sick relative, or grieve a loss. This brings up the question of whether employers and specifically business leaders, should provide extended employee benefits.
Don't Forget Your Local Regulations
Both Oregon and Washington have placed some regulations on employers relative to paid and unpaid leave. While these should not be a standard for developing your company's plan, it's essential that you meet your legal responsibilities.
For example, Oregon's Family Leave Act requires employers (with 25 or more in-state employees) to offer 12 weeks of unpaid leave after the birth of a child, adoption or foster placement, pregnancy, bereavement, or a serious health condition of the employee or a covered family member.
Washington state has a new Paid Family and Medical Leave program that is mandatory for nearly all employers. If an employer has fewer than 50 employees, they are not required to pay the premiums, but must still collect, remit, and report them to the state.
Eligible employees can take up to 12 weeks of paid leave (as a percentage of gross wages) each year if they experience a qualifying event. Some examples include:
The birth or adoption of a child, or foster child placement in the home;
Recovering from a non-work injury, major surgery, or illness;
Receiving inpatient mental health or substance abuse treatment;
Taking care of a seriously ill family member; or
Taking time to spend with an active duty military family member on R&R.
Beginning Jan. 1, 2020, all employers in Washington must offer family medical leave, whether it is through this state plan or a voluntary plan. If you choose a voluntary plan, it must first be approved and meet or exceed the plan benefits offered by the state.
Local regulations aside, there are plenty of reasons why business leaders may wish to consider the merits of extended benefits for their employees.
Consider Your Demographics
While Millennials are about to become the largest segment of our workforce, Boomers are working longer. And this older group experiences more frequent absences from work as they age.
When it's a medical absence for themselves or family members, income and medical financial needs continue to exist. Many workers forgo non-medical absences, such as unpaid maternity or bereavement time, because they simply can't afford the lost wages.
For Millennials and the next generations, quality of life is more important than chasing a path to partnership. But younger generations are as much at risk as their older counterparts. The Social Security Administration reports that 25% of all 20-year-olds will be unable to work due to disability before reaching the age of 67.
All of these groups are likely to see value in these benefits provided your business frames them properly.
As a Means of Competitiveness
The tight U.S. labor market alone isn't enticing people to look for new opportunities. As U.S. firms compete for top-tier talent, many are increasingly seeing the value of providing attractive benefits packages.
Beyond the financial benefits that you provide to employees, a business can have a profound impact on the lives of its workers by offering various types of benefits. Part of this comes down to culture.
Some of the benefits you offer employees speak directly to your core values. Companies that stick to the status quo of delivering "standard" benefits can't expect to recruit cutting-edge talent away from their competitors.
PriceWaterhouseCoopers (PwC) is a traditional organization that breaks the mold when it comes to benefits. The company offers employees everything from Paid Parental Leave to Student Loan Paydown to Adoptions and Surrogacy Assistance.
If your company is known as one that offers excellent benefits, it will validate the choice of employees who currently work there. Further, it's going to be easier to attract talented employees when you do have open positions. Who knows? You may even see some positive impact with respect to sales and marketing.
Does Providing Extended Benefits Make Good Business Sense?
Regardless of the size of your business, losing staff unexpectedly can be costly. According to a recent report by Gallup, U.S. businesses are losing $1 trillion each year thanks to voluntary turnover.
The costs of replacing a single employee can range from one-half to two times that employee's annual salary. Considering the nationwide annual turnover rate tops 26%, a company that has 100 employees with an average salary of $50,000, could suffer replacement and turnover costs of up to $2.6 million in a single year. And, much of these losses are entirely preventable.
High turnover and the costs associated with it are a serious company-wide issue. But, you can begin to address it by paying more attention to what matters to your employees. It not only makes more sense from a business perspective to retain employees, and their institutional knowledge, but happier employees will be more productive as well.
Satisfied and content employees are just good for business. We've already established that losing employees can be costly, but you stand to gain so much more by investing in the ones you already have. A study from the University of Warwick found that happiness translated into 12% higher employee productivity. You'll find that happier employees are better leaders, more collaborative, more loyal, and more creative.
How to Offer Extended Employee Benefits
CFOs and controllers should provide leadership to evaluate, select, and implement a benefits program. For a smaller company, offering disability insurance, continuing to pay salaries, etc. should be a part of the extended employee benefits program. Ultimately, it will lead to increased employee attraction, retention, engagement, and productivity.
You can offer this as an employer-paid program or a voluntary one, provided it meets the requirements of any rules in your jurisdiction. The good news is that group disability insurance is incredibly affordable. According to the U.S. Bureau of Labor Statistics (BLS), rates average about $0.15 per hour worked but can vary by occupation group. You can choose to pay for all, part, or none of the premiums for coverage.
If your company pays the premiums, it can take pre-tax payments as a business tax deduction. If employees pay all or part of the premium, they can do so with either pre or post-tax dollars, which impacts the tax treatment of benefits when collected.
As an employer, it's in your best interest to take care of your employees when they experience a situation that prevents them from completing their job duties. There's a world of difference between a worker that won't live up to their end of the agreement and one that can't or shouldn't because of a health issue or other qualifying event.
From the CEO or CFO's perspective, it might be tempting to leave this type of planning and decision-making to the HR team. But, from a business and financial point of view, it makes more sense to own this decision and collaborate with other business leaders to choose the right path.
If you'd like interim, part-time, or project-based help, contact us here.
About the Author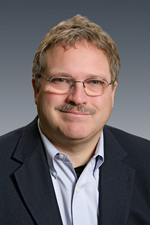 Kevin Krieger has 25 years of experience in agribusiness, commercial real estate, senior and multi-family housing, real estate fund management, technology management, operations-facilities management, and public accounting.
Kevin is a Washington State CPA and has earned the CCIM designation for expertise in commercial real estate. He holds an MBA from the UW in Finance and Management Information Systems, and a BA from the UW in Economics, with a minor in Romance Languages.
Learn more about Kevin here.