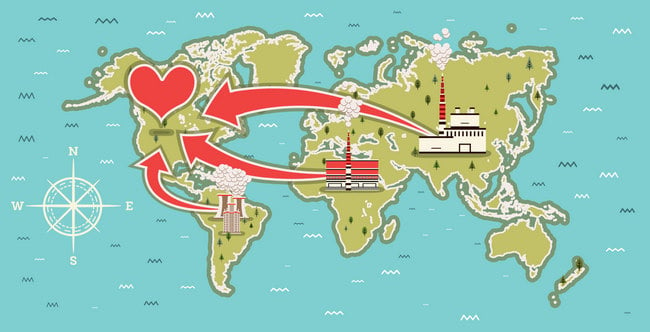 Should we pursue foreign manufacturing operations?
The last two years have shown the fragility of foreign supply chains. What were once relatively stable supply chains are now fraught with problems ranging from logistics/shipping delays, government lockdowns, material shortages, labor shortages, and changing political environments leading to increased duties and tariffs.
How do we proceed from here?
To alleviate some global supply chain problems, do we onshore our foreign manufacturing operations back to the United States?
Or are we still interested in foreign markets with low labor costs?
Low labor cost markets are still available. They are usually in developing countries as China once was. These markets are still enticing for manufacturers with a labor-intensive production process.
However, a CFO needs to address a few issues when considering a developing country to establish a low-wage manufacturing operation. I have experience in China, when it was a developing country and opened to the outside world and flirted with capitalism. These experiences have informed this article on the potential pitfalls and issues related to doing business in an unstructured business environment, but one with great potential.
The primary enticement of manufacturing in a developing country - Low Wages
Low wages in a country do not always coincide with high skill levels. If a higher skill level is required, the perceived low wages might not materialize as the higher skilled workers may be in short supply or demand higher wages. There is also the potential that lower-skilled workers may be less efficient and need additional supervision.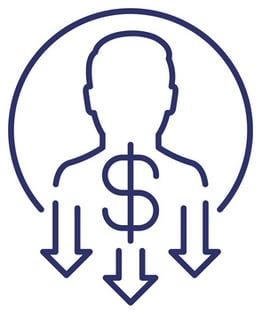 Management level individuals, especially if you want English language skills, are usually in very high demand and low supply. They can be difficult not only to find but also to retain. In the early days of China's development, managerial level workers sometimes required company subsidized housing which added to the cost of fringe benefits and overall compensation costs.
Another potential offset to lower wages is whether an Expat is required. The extremely high cost of an Expat can more than offset the lower wages of the production workers.
After all of this, if the low-wage market still appeals, the additional task is to find the right people for other various level jobs. In developing countries, there may not be a developed labor market and reliable placement services. Searches can be time-consuming. Experience levels and education credentials sometimes are hard to verify. Even if educational credentials can be verified, you need to understand the quality of the educational institutions. I found that making connections with instructors at universities is a great way to find suitable recruits and evaluate the coursework quality. In early China days, I also found that societies sometimes are male-dominated, which means that very qualified women had difficulty getting jobs with local firms but were excellent candidates for foreign firms.
Moving beyond the low wage enticement, there is the possibility of reduced taxes
Many developing countries will offer tax benefits in the form of tax holidays or reduced rates to attract foreign investment. Special Economic Zones may exist that have tariff and duty exemptions. Knowing all the criteria to qualify for these tax breaks needs thorough investigation to ensure you do not unknowingly fail to qualify. Profitability forecasts will also determine the timing of when these tax benefits may be realized in the future.
Taking advantage of low wages and tax benefits may be difficult due to:
Local and Central Government authority
One needs to understand which government institutions have the authority. There was, and probably still is, conflict between local and central authorities in China. Who is calling the shots needs to be fully understood. Central laws can sometimes be overridden or ignored at the local level. It is a delicate balancing act to satisfy both central and local laws (or local interpretation of central laws). This is where a local partner is most important. This will be discussed later.
Legal Issues
Legal issues can be a book in themselves. The most important consideration is finding good legal resources with local knowledge and western knowledge. In the early years of China's opening, this was one of the most difficult resources to find. Plenty of western lawyers tried to understand China, but few also understood the local issues and requirements. The most significant issues were land ownership and intellectual property protection. These areas are often not well enforced, documented, or administered in developing countries. Foreign companies must be sure to take proper legal safeguards.
Limited External Resources
There may be limited knowledgeable legal resources in a developing country, but accounting/CPA, insurance, HR, and operations resources may also be limited. As we learned in China, you are often on your own, and you need employees and Expats that are incredibly resourceful. Here again, a Joint Venture Partner may be of value.
Accounting and Systems
Having an accounting system that can meet both English and local language capabilities may be difficult. In some cases, accounting systems need approval from tax authorities. Local tax regulations and GAAP may be significantly different, requiring two sets of books (if not more).
Tax Requirements
Tax reporting requirements are another tricky area to ensure all reporting (usually in the local language) is followed. The use of written receipts or other proof of sales and receipts can be manual and cumbersome. Complete knowledge of tax procedures keeps a company from trouble with the taxing authorities. Experienced local accountants are essential and are usually in short supply, especially if you need English language skills.
Joint Venture Partner
When considering an offshore venture, these are only a few administrative issues/challenges to address. We have not entered the realm of sales, customers, logistics, etc. But these administrative issues can sink the operation even if the sales/logistic issues can be resolved. To ensure that these administrative issues get appropriately handled, and possibly without the external resources, one relies on the USA, significant consideration needs to be made in having a joint venture partner. Having a business partner seldom works out well financially over the long run, as divergent priorities, loyalties, needs, wants, philosophies, and business practices can get in the way.
The significant advantage of a joint venture partner in a developing country is to reduce or eliminate the above noted administrative problems. If you cannot get your operation off the ground administratively, you may never get to prove the sales and profit potential. If a local joint venture partner is considered essential or if the government requires a local joint venture partner, it is crucial to take the time and effort to negotiate a very comprehensive joint venture partner agreement. Any open issues not resolved in the contract phase will undoubtedly come up later during operations which is the worst time and when leverage is at its least for the foreign investor.
Joint Venture Partner Criteria
If a joint venture partner is being considered, the following are some of the criteria for evaluating a potential partner. Government connections, both central and local.
>> Experience with foreign partners
>> Has an existing operation and experience in your industry
>> Have customers transferred to the joint venture
>> Has fixed assets to contribute to the joint venture
>> Has IP to be transferred to the joint venture
>> Can assist in being included in any Special Economic Zone
In the end, the decision to offshore or reshore manufacturing operations is dependent on a wide variety of circumstances. The complexities associated with offshoring have resulted in many foreign start-ups faltering, not because of market issues but administrative issues. Overcoming administrative constraints is critical to the success of a foreign venture. An experienced CFO can assist with making entry into a developing country to access lower wages a success.
About the Author
Roger Johnson has more than 30 years of private and public company experience as CFO, VP of Finance, Controller, and Director of Finance and Administration. His industry background spans manufacturing, distribution, supply chain, and financial services industries. Roger has over 20 years of extensive international experience in Asia and Pacific Rim countries and was an expert Foreign Lecturer in the People's Republic of China for the Central Institute on Finance.
Roger received his accounting degree from the University of Illinois and an MBA from Pepperdine University.