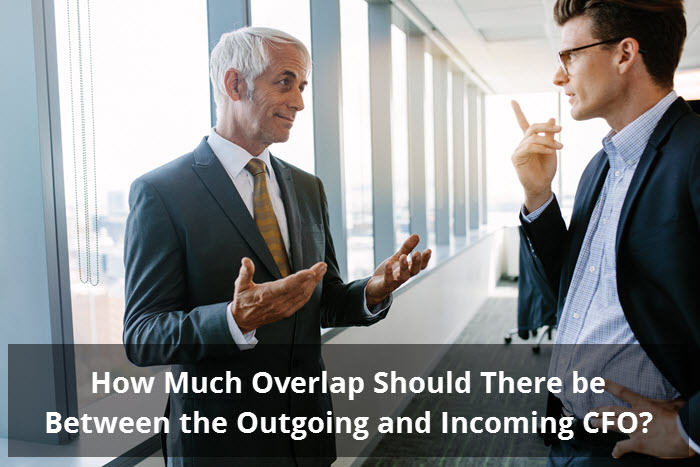 Your CFO has been a part of your organization for many years and is now planning to retire. You have the great fortune to have CFO Selections help you find an outstanding replacement with CFO executive search services or CFO consulting services.
When bringing in the new CFO to replace the retiring CFO, what is the best amount of time for the new and retiring CFO to work together?
To potentially complicate the question more, you may be considering having the retiring CFO help on a few projects after retirement. Is this a good idea?
Perspective:
The sooner the long-time CFO leaves, the easier it is for the new CFO to establish relationships; build for the future and ensure the time of overlap addresses what is essential.
During the time of overlap, staff will find it easier to continue bringing questions to the outgoing CFO that they know well. The staff is more likely to seek advice from the outgoing CFO vs. the new CFO.
The issue is not about which CFO is in control, as it is about the habits and comfort level of the team.
As a result, a few weeks is usually adequate for a transition. The incoming CFO will have time to get introduced, understand the processes and take the first steps to develop relationships with the staff.
As to getting help with projects from the outgoing CFO after their retirement, I would discourage people from using the former CFO. The new CFO may have decisions or styles that conflict with the old CFO, even with projects. To ensure consistency within your organization, and avoid confusion or miscommunication, support the new CFO without distractions.
For special projects, CFO Selections can provide CFO services and give support to your current team without conflict.