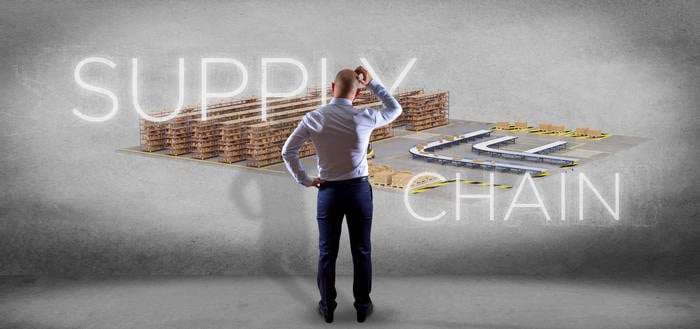 Import shipping from Asia has become a nightmare. According to McKinsey & Company, shipping costs for a 40-foot container have increased over five-fold in 2021, from $2,000 per container to $13,000. Container ships that finally arrive on the West Coast often have to wait offshore for a dock to open to offload their cargo. Once unloaded, containers can spend days or weeks in the Port of Los Angeles, Port of Long Beach, or Port of Seattle until rescued by a truck or intermodal train.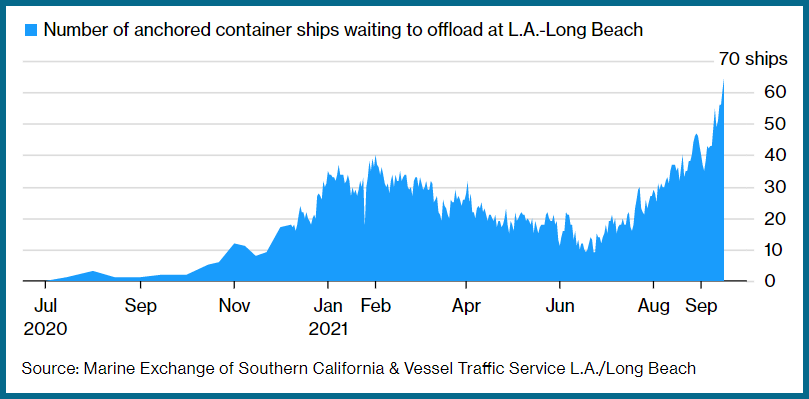 How is this affecting manufacturers and distributors, and what is a CFO to do?
Root causes
While the root causes of supply chain disruptions are many, most are outside a CFO's control.
Port inefficiency: According to World Bank, California ports are some of the least efficient globally, with LAX and Long Beach ranking 328th and 333rd out of 351 ports. Seattle ranked 236th, Tacoma was 335th.


California's emissions rules: Trucks that serve the ports must meet higher standards, and older pre-2020 trucks have been taken off California roads and deployed elsewhere in the U.S. By 2045, all trucks sold in C.A. must be all-electric.


Longshoreman unions have long resisted automation efforts at West Coast ports. They have successfully pushed the average longshoreman annual income to $170K.


There are rumors of a looming longshoremen's strike in 2022 when their labor contract renews, making things more difficult.


Hours of operation are limited at U.S. ports compared to the 24/7 schedule (168 hours a week) at Asian ports. Ships at U.S. ports are worked only 16 hours a day (112 per week), and terminal gates are only open 88 hours per week. Customs and duties offices at U.S. ports are closed nights and weekends.
To mitigate the impacts of a disrupted supply chain, companies will need the entire management team to work together with the CFO.
Short term

and

long-term

actions a CFO can take:

Short Term


Finance Department and Management Team actions to mitigate the bottom-line impact of supply chain disruptions – short term
Determine realistic, extended delivery cycles and communicate to key customers to avoid lost sales.


Identify orders that should be immediately canceled (e.g., seasonal items estimated to arrive late and would then be unsalable).


Assess the industry price increase landscape and determine if your competitors have already increased prices significantly.


Implement initial price increases to pass through some or all increased shipping costs to customers. Supply contracts may require advance notice (e.g., 90 days).


Plan ahead for additional price increases, including "out of cycle" price increases.


Shift sales focus (catalogs, trade shows) away from your popular but unavailable product SKUs to products that may be slower moving and available in your warehouse.


Calculate the costs and benefits of shipping critical components by air vs. holding up production lines (e.g., integrated circuit boards for the automotive industry).
Long Term
Actions to mitigate the impact of supply chain disruptions – long term
Support efforts for greater efficiency at U.S. ports.


Assess the costs and benefits of using alternate U.S. ports.


Assess the cost of holding inventory for a more extended period against the cost of canceled orders and inventory write-downs due to increased delivery cycles and the higher risk of unsold seasonal inventory.


"Onshore" supply to the U.S. where possible. Many industries moved completely offshore to chase lower labor costs, while a few remain in the U.S., and others may return.


Reduce reliance on China-based suppliers. Countries such as South Korea, Vietnam, and the Philippines could be an alternative, depending on your industry.


Vertically integrate, including captive shipping. Amazon and Walmart are reportedly building their boats, though it takes up to 18 months, and the boats may need to secure "backhaul" loads to Asia to be economically viable.
Many U.S. supply chain companies built around just-in-time manufacturing, cheap overseas labor, and cheap ocean shipping. It is now apparent that these companies underestimated the operational risks of such a system. The supply chain disruptions sparked by COVID have unmasked these risks, which resulted in increased volatility and the unpredictability of financial results.
For many companies and their CFOs, it is time to rethink and redesign their supply chains to mitigate these significant risks.
How about you? Are you rethinking your systems and resources? You are welcome to reach out to us! Contact us here.
About the Author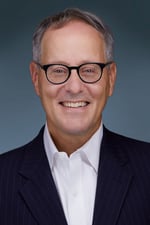 Larry A. Breitbarth, CFA, is an experienced financial executive with a proven track record in executive financial management, strategic and operational planning, performance improvement, corporate controllership, project management, and valuation consulting. He began his career as a business valuation consultant with Arthur Andersen in Chicago and has served clients across a range of industries, including manufacturing and distribution, technology, retail and financial services