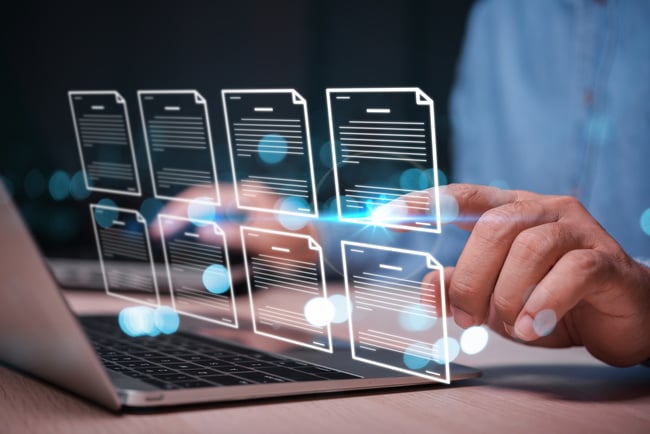 Three years after, we all went remote. What do we keep? What are the workarounds that we are living with but need to have a more sustainable solution for?
Situation: We went remote without warning and put in coping measures. This accelerated the adoption of paperless/electronic workflows earlier than previously imagined. The return-to-the-office has happened in fits and starts, delayed by new variants and (frankly) resistance from staff who have embraced the opportunity to telework.
And even if your office IS returning to full-time in-person operations, it is doubtful that you will be returning to the "old way" or doing things. And perhaps you shouldn't. On this 3rd anniversary, it is time to reassess your systems and processes and evaluate what we can keep and perhaps improve and what needs to be left behind.
Workflows around collections and payments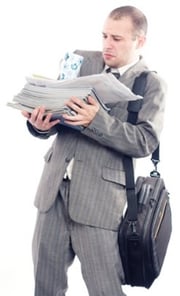 Even at the height of the pandemic, some organizations sent someone to the office – say, once a week – to check the mail and make a bank deposit. Many are still printing paper checks and then delivering them to the authorized signer's home, who would be responsible for signing, stuffing, adding stamps, and mailing them. Of course, if you're back in the office, you can always return to that. But while you've been passing around all that paper, electronic payment systems and workflows have become much more robust and are worth a look.
Some payment platforms provide a fully automated workflow, from invoice collection and capture to submission and approval through to payment. The most efficient system is to find the payment system that syncs with your general ledger. These systems can initiate payments by ACH and by sending a paper check – a check you don't have to print and mail!
As an alternative to finding a platform that will sync with your general ledger, many accounting systems support creating an ACH payment file that someone can transfer to your bank.
For deposit processing, lockbox services have been around for decades and can also provide scanning of correspondence. They can also provide data capture, although this doesn't always work well for donations, which are not as cut-and-dried as paying the utility bill.
Network Infrastructure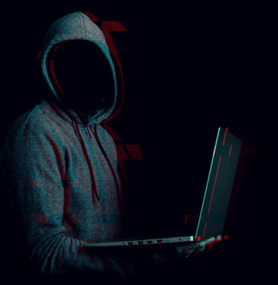 In the several years since you abandoned your office, your server may be nearing its end of life (or end of warranty) sooner than you have realized. This is a perfect time to time reassess whether you need to replace that server or move that functionality to the cloud. Depending on the applications that you are running, a "virtual server" may be an option. Many organizations already use cloud-based file storage and email (through Google or Microsoft). We recommend taking inventory of the programs running on your server and considering whether you can move to the cloud.
Another reality of running server-based applications is that it complicates connecting remotely. The remote worker typically connects through a remote desktop and a VPN channel to the server directly or to a second computer back at the office (which sometimes isn't awake when it needs to be). A significant advantage of accessing all of your applications through the internet is that you take that remote access question out of the picture.
This can be an intimidating process. And it's not always feasible to move everything to the cloud, especially if you have a unique application or if there aren't good cloud-based alternatives.
General Ledger
Additional functionalities may become available if an organization can convert to a cloud-based accounting system. Integrated programs that sync in real-time with the general ledger can support remote operations and workflows. Many software developers are devoting most of their enhancements to their cloud-based systems while maintaining the on-premise solutions.
Network Security
The bad guys know that we are working remotely by email, and no one is in their office or phone. Reported incidents of social engineering attacks (when the bad guys take over or spoof a trusted email and insert themselves into the workflow (banking info, invoice approvals, etc.) have skyrocketed. Too many non-profits have learned the hard way that bad guys are equal-opportunity attackers.
And it's harder to monitor the security environment when employees work from home, using their own networks and devices (computers, phones).
Summary
We learned many things through our pandemic experience. We adopted practices we never imagined. We can continue exploring new methods of working and processing that can potentially improve efficiency and productivity. From ubiquitous video conferencing options to virtual happy hours, we interact in new and creative ways.
We have enjoyed the convenience and flexibility these tools can provide but are looking to balance those benefits against the different advantages of interacting in person.
If you would like to talk to someone about evolving your processes, please reach out to us!
About the Author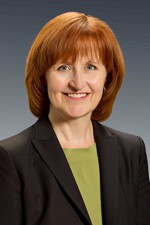 Nancy Smith is a high-capacity financial manager with success in a wide variety of settings in both the nonprofit and for-profit sectors. She is passionate about engineering process improvement and navigating transitions, resulting in sustainable efficiencies and cost savings. In addition to core accounting competencies, she is experienced at managing other support functions such as IT, Human Resources, and Operations.
Nancy has directed the accounting and finance functions of multiple organizations as a full-time employee and as a consultant. As Chief Financial Officer of World Relief, a $45M international relief and development organization, she led the integration of two finance departments and provided increased visibility and accountability of program operations through improving financial models and analysis. Most recently, she was Director of Accounting at the Evangelical Free Church of America where she acted as controller for a combined $40M budget of the denomination, its US and international programs, and its charitable foundation. Nancy began her career as the Accounting Manager for C&C Paints, and has also worked in public accounting at Ernst and Young, where she directed and participated in consulting projects for telecommunications companies and trade associations.
Nancy is a licensed as a CPA in Washington state. She holds an MBA in Finance/MIS from the University of Washington and a BA in Business from Seattle Pacific University.