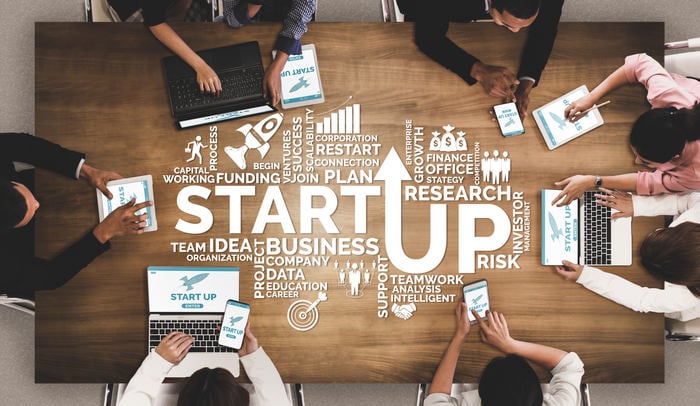 Admittedly, I am a sucker for entrepreneurs. I love working with people who are passionate about starting their own venture to bring their new and innovative products and services to market. It is the primary reason I started my own business and worked as an outsourced CFO for over 30 years.
In this passion, I served as a board member for the Northwest Entrepreneurship Association and was involved with several angel groups. I believe the spirit of entrepreneurship and the willingness to take risks are the primary drivers of our U.S. economy.
A few years back, an early-stage company asked me to be on their board of directors. This was a company I had been following for over five years, from its early prototype to several investor pitch meetings. The company just completed a funding round and was planning to start production.
I did a careful review of the company, and I was especially pleased to work with the board's other members. Thus began a 5+ year journey where I worked countless unpaid hours, had many sleepless nights, experienced the highs of the company's successes and the lows of the company's failures. In the end, we were able to sell the company and generate a return of capital to the investors. Along the way, I learned a lot!
Here is a summary of the lessons learned from my five-year journey.
Knowledge, Connections, and Treasure
Outside directors are brought onboard for three things:
For their knowledge and expertise
For their connections to resources
For their ability to help raise capital
As I considered joining this board, I was advised that the role of a director is to be "eyes in, not fingers in" the company. In other words, my role was to be that of an advisor, not a manager of the company.
The advisor only role sounded great, however, when finances are tight, and you have the expertise the company needs, it is not easy to sit back and not get involved. In my case, it was not too long before I was "fingers and hands in" helping to clean up the books, prepare financial statements, and developing forecasts. I invested countless hours of my time without pay to help stretch their resources to complete development and start production.
Why did I do this?
It was my first role on a for-profit board, and I didn't want it to end with a failed company. I also took my fiduciary role to the investors seriously and did not want to bail when things were tough. I was there to help move the company forward, and I very much wanted the company to succeed.
The company used my connections for bank funding, payroll services, tax return preparation, and outsourced IT services. For the most part, it worked out well for all parties. However, these providers were there because of relationships I built up with them over the years, and I was always concerned that they might not get paid if the company failed. There were some tense moments when things looked bleak, but it worked out for everyone in the end.
When going out for new funding rounds, pressure is put on board members to invest personally in the next round. It helps management sell to new investors if they can announce that the board members are participating in the round. I invested in one capital round and also made a loan to the company. I was careful not to invest more than I was willing to lose, and it was touch-and-go for a long while. In the long run, it worked out, and I got a reasonable return on my investment.
Recommendations
Make sure your spouse is involved in all decisions that may impact the family finances.


Put limits upfront on how involved you choose to get involved with the company. Strive to stay in your role as an advisor but be aware that you may be called on to do more to help the company succeed.


Be careful when bringing in your connections. Be sure they understand as a board member, your role is advisory, and you are not managing the company. They need to do their due diligence and risk analysis before accepting the company as a client.


Before you accept the board position, have a frank discussion with management regarding your ability to make investments in the company and your ability to make introductions to investors.
Director Personal Liability
I was already aware that Director's had personal liability for the payment of taxes withheld from employee's wages, and always recommended a payroll service be used to prepare payroll and remit all employment taxes. However I was not aware that in the State of Washington, the company's Directors are personally liable for any unpaid employees' wages. This includes the wages of any of the founders and officers. It is also subject to a civil penalty of double damages plus any attorney's fees incurred by the employee (see RCW 49.52.050 & 49.52.070). This was news to me despite working in several turnarounds.
I subsequently learned that wages include any accrued vacation, sick pay, and other benefits that could be considered compensation, and employee wage claims are not covered by D&O insurance.
Recommendations
Before taking a board position, have the company disclose any employee salary agreements and all employee benefit arrangements.


Require that any employment agreements and benefit plans need board approval in advance. For founders and officers consider having them indemnify the board members from personal responsibility for unpaid compensation. Remember, you are personally liable.


Do not allow employees (including founders and officers) to defer wages. Instead, offer a salary reduction to minimum wage if necessary, and agree to try to make it up with a discretionary bonus when financial conditions warrant.
My soapbox
I understand the Washington State legislature was trying to be sure the employees' wages are paid; however, I do not think the law should cover the salaries of founders and company officers when they are employees of the company. It is good practice for companies to have a strong board, but I doubt I will serve on an early-stage board again with this law in effect. There is too much personal risk, and as a board member, you cannot control the day-to-day activities of an early-stage company.
Director or Advisor
Considering the personal risk, many will advise that you should work as an advisor instead of being a director. A director has a fiduciary responsibility to the company and votes on company matters. A director can terminate the CEO and key management. However, a director is financially liable for their decisions. An advisor can only advise, and management can choose to ignore their advice.
Personally, I will probably be more careful in taking on a director position with an early-stage company. If I can provide what the company needs without taking on the liability as a director, I prefer being an advisor and serving on an advisory board.
Director & Officer insurance
Be sure they have a D&O policy and get a certificate of insurance before you onboard as a director. Understand what the insurance covers and what it does not cover. D&O policies generally do not cover employment claims such as unpaid wages and benefits. Be sure the D&O policy stays in effect during your term as a director and be sure to get tail coverage if the company is sold.
Conclusion
My term as a board member for an early-stage startup was a wild ride! In the end, we were able to bring the company to a successful exit, and the investors got their investment back along with a small return.
It is fun to reflect on those five years, the challenges we faced, and how we overcame them. It was great to be part of the team that stuck together and saw this through. Was it worth all the sleepless nights and the hours I invested? Hard call, but I did learn through this process and had the opportunity to work with some great people. Would I do it again? Probably not, but then again, if the right opportunity came up, I may reconsider.
About the Author: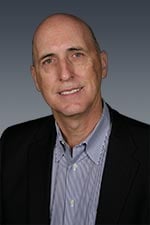 Tom Broetje was an early pioneer in outsourced CFO services, founding CFO2Go, Inc. in 1991 in Bothell, Washington. From his days as a CPA, Tom saw that entrepreneurs and business founders needed seasoned, "been there" financial leadership — but on a part-time basis, with the right amount of help available as companies grew.
For 22 years Tom outsourced financial professionals in the greater Puget Sound area and eventually grew his practice to a dozen professionals. In October 2013, he joined forces with CFO Selections and is focusing primarily on business development in the northwest Washington region.
Tom has his accounting degree from the University of Washington. He is active in the community through his involvement with Northshore Rotary, Seattle Executives, Northwest Entrepreneur Network, and the Cascadia Community College Foundation. When he is not working or volunteering, Tom enjoys traveling with his wife, playing golf, and hiking.